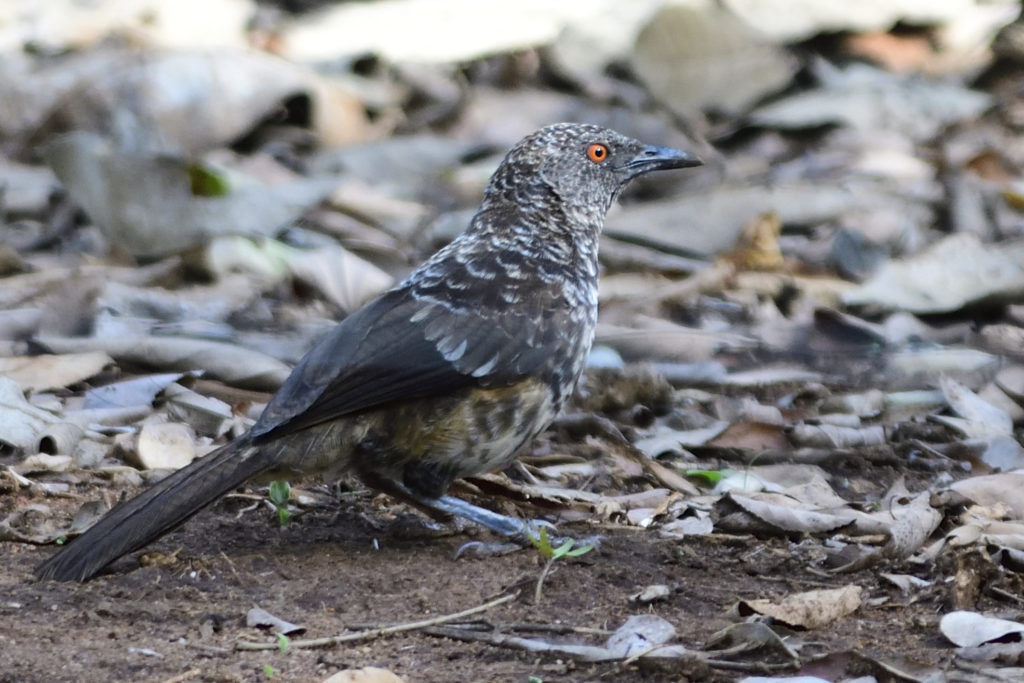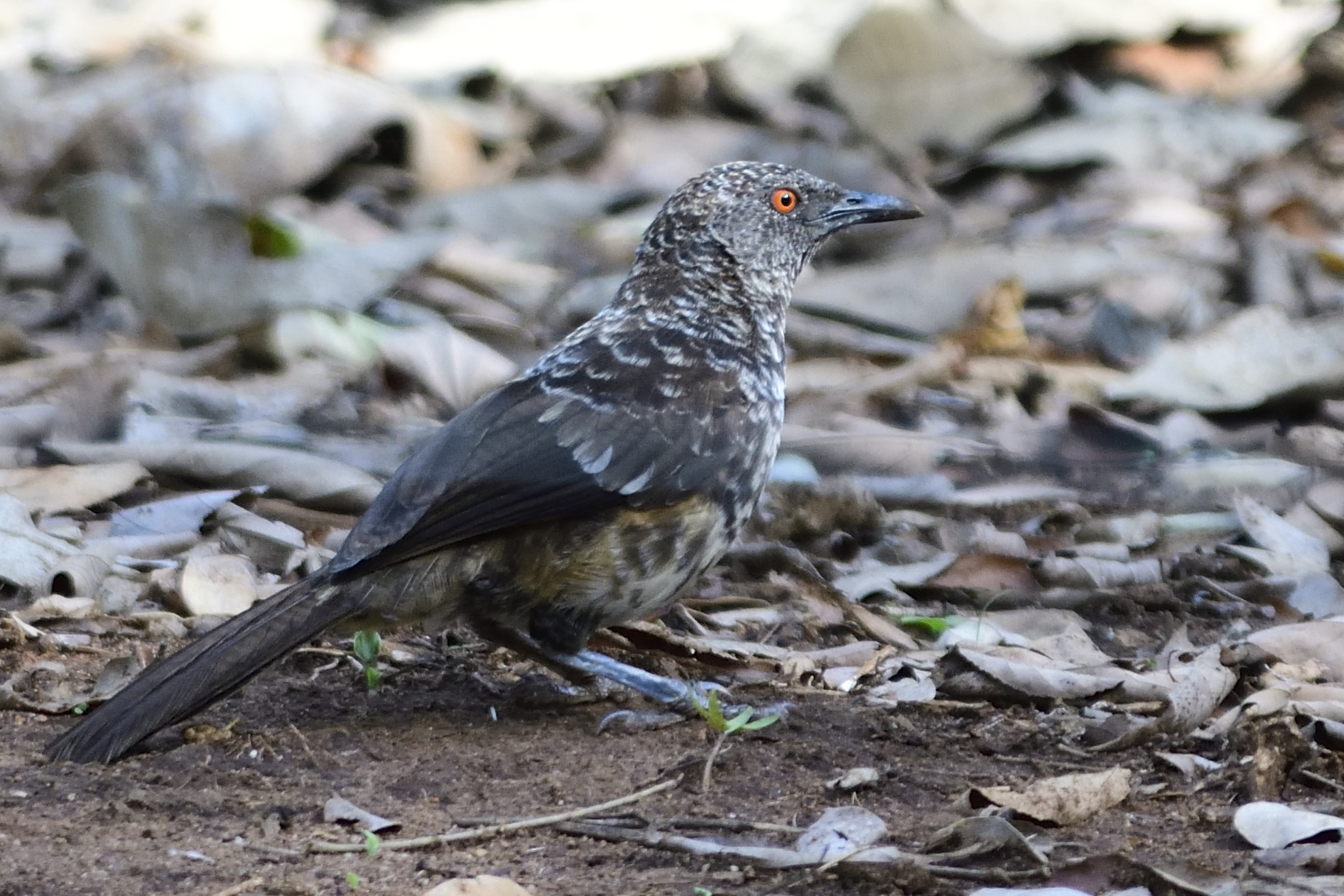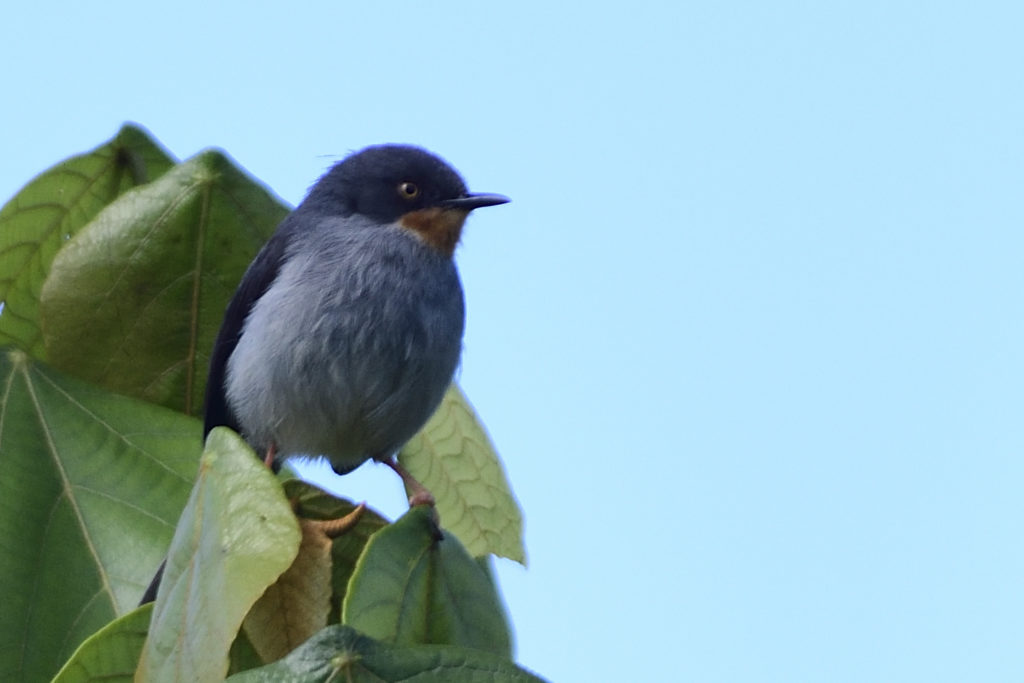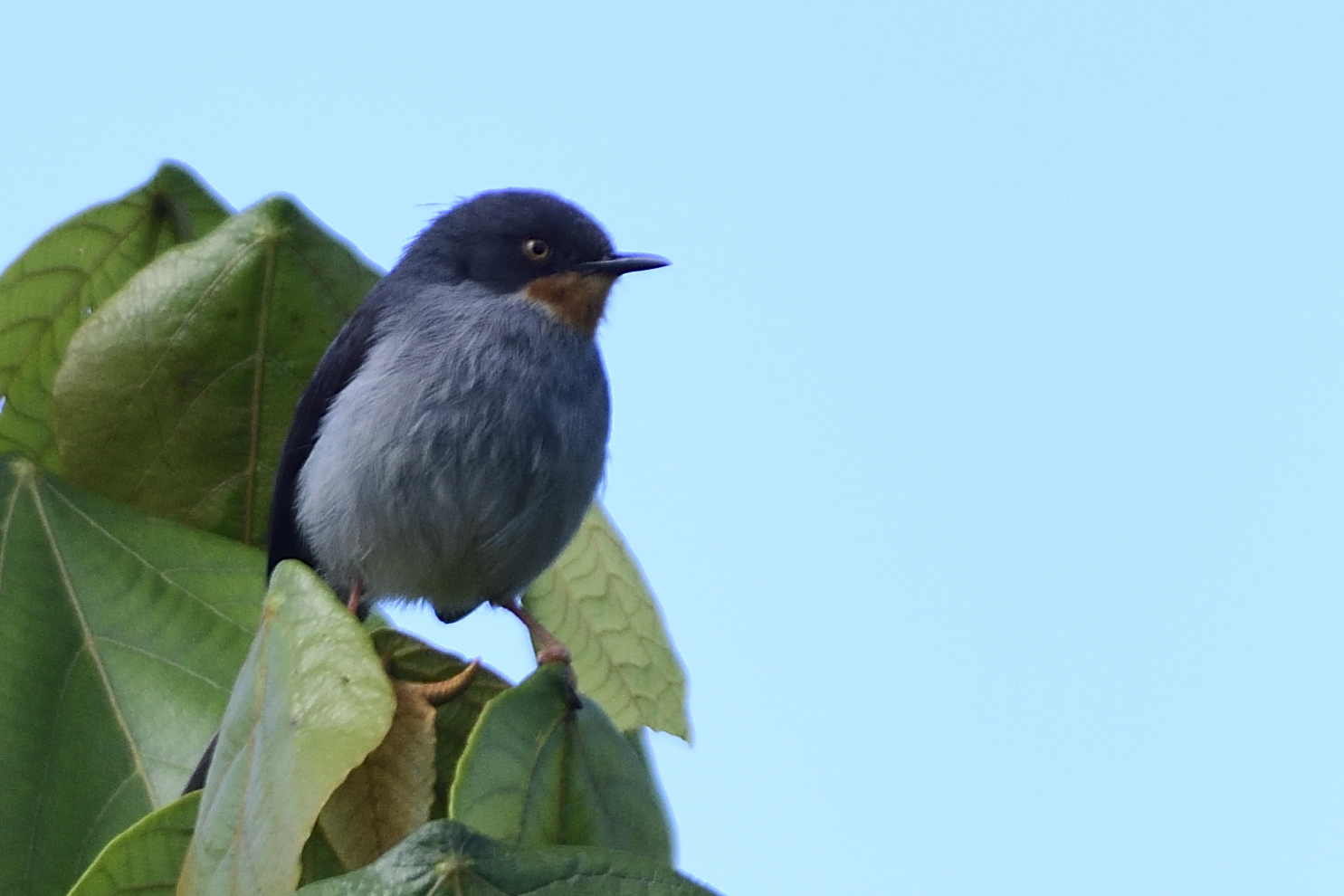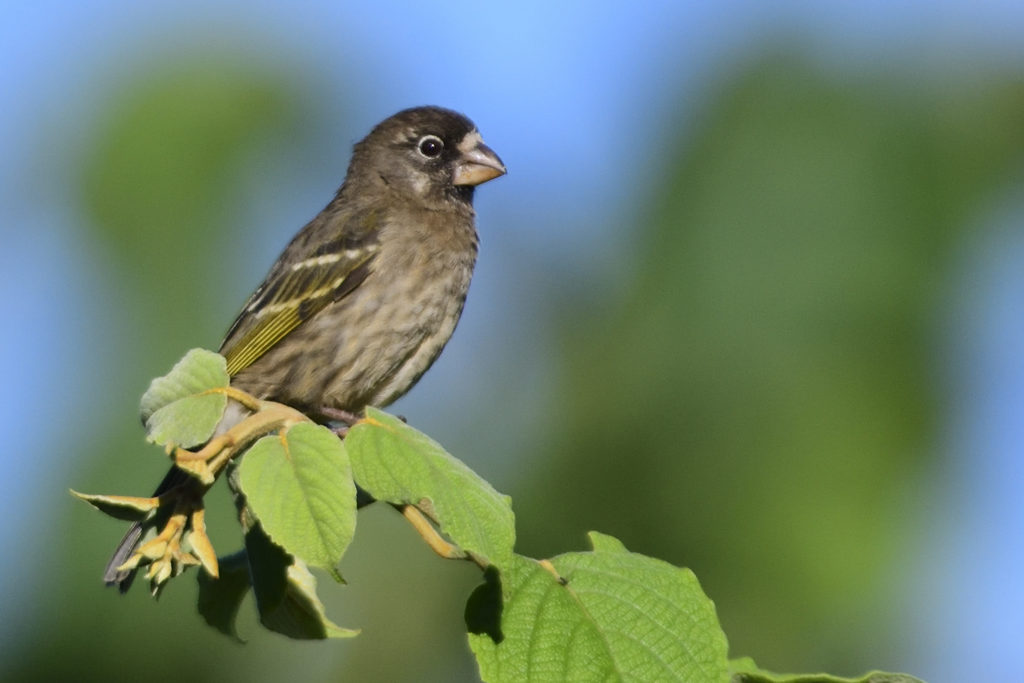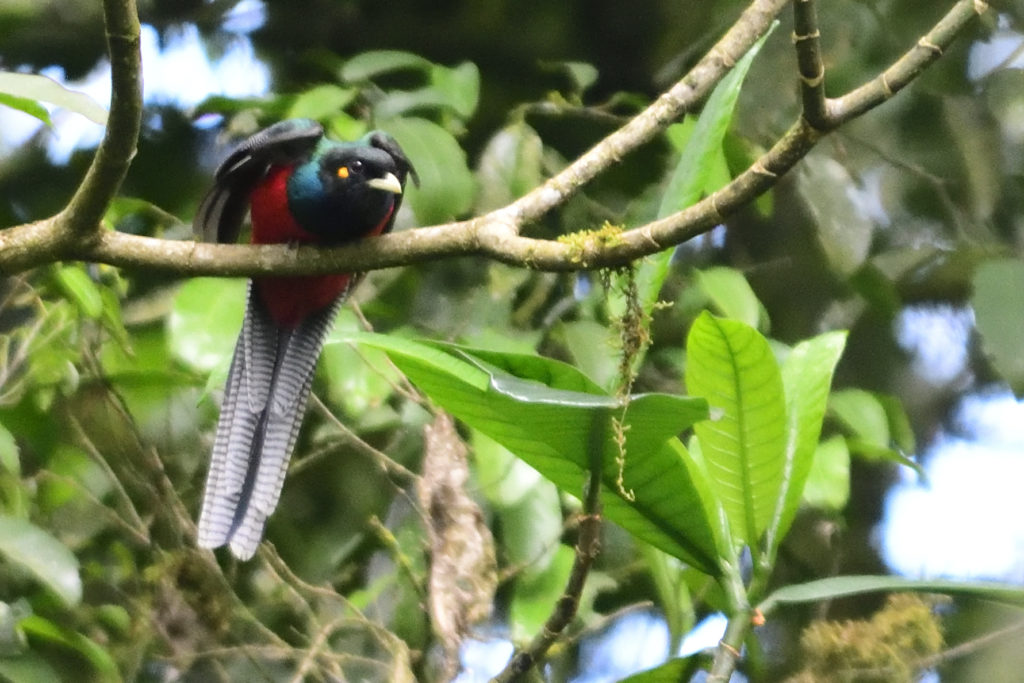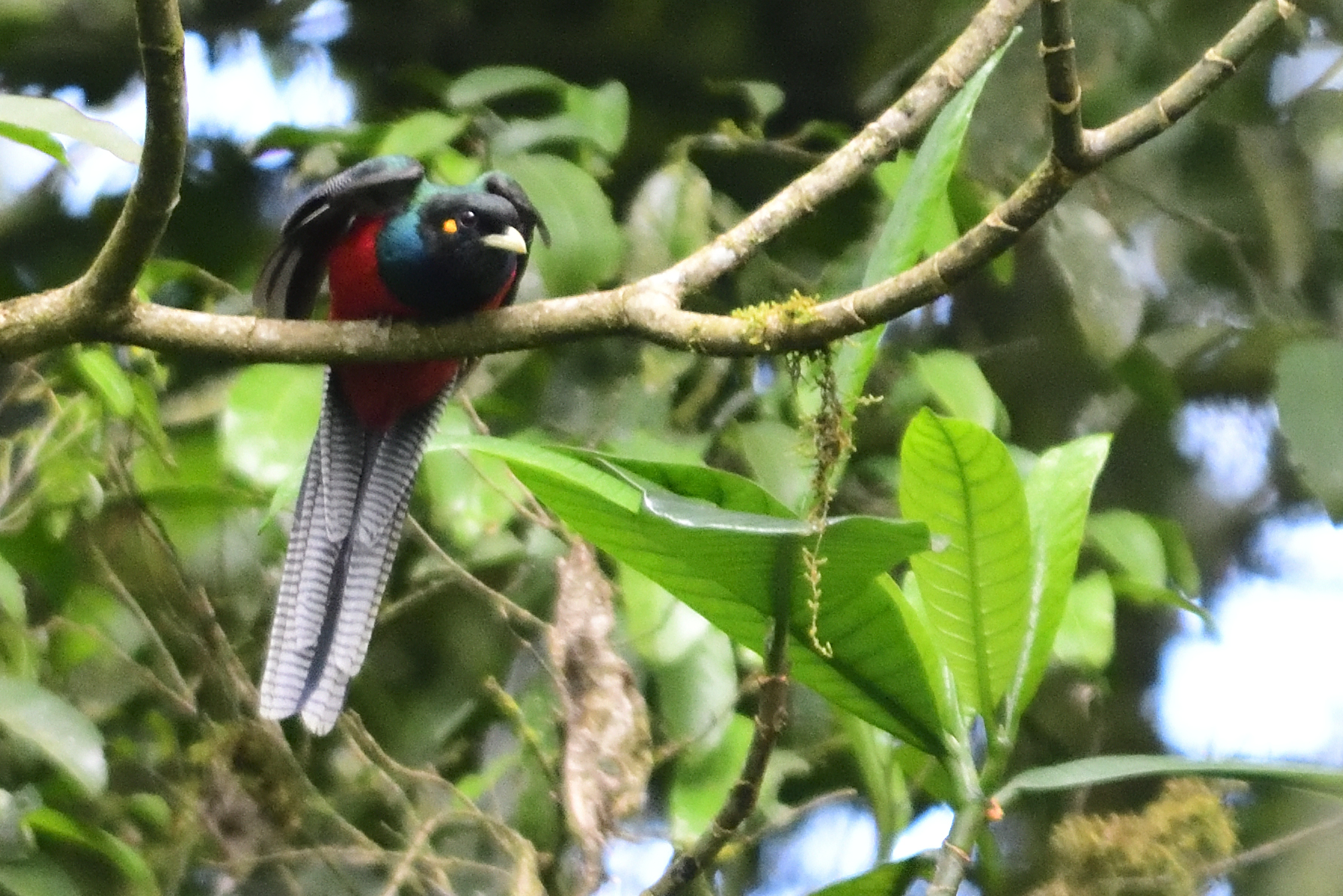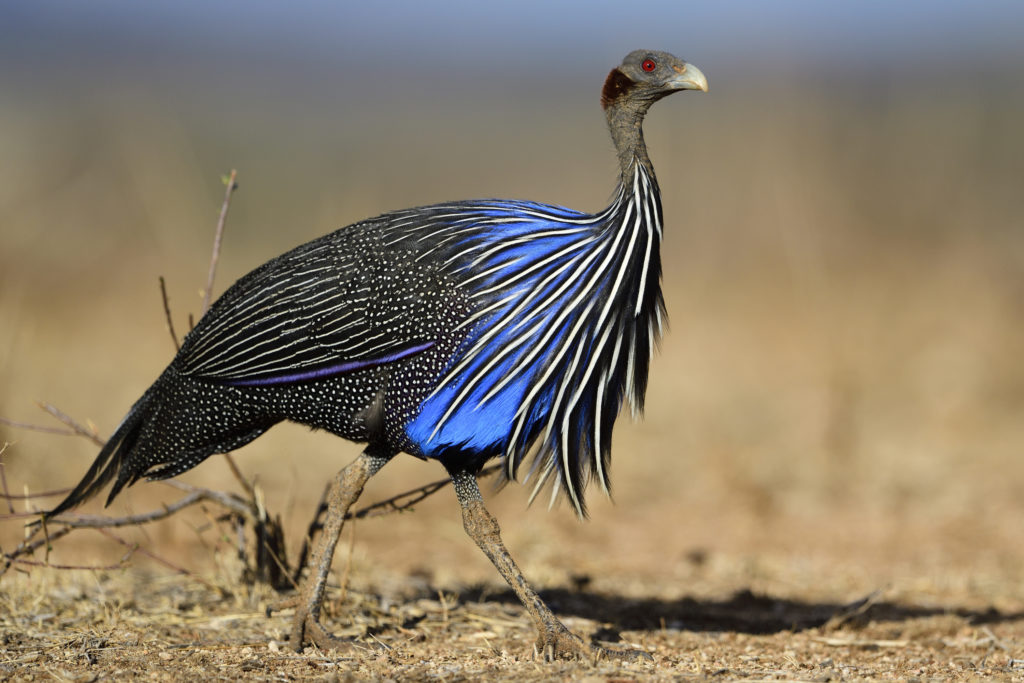 Day 1 
Pick up at Nairobi airport. Drive to Sagana. Camp for the night with good facilities, but eat at the restaurant. Target bird: Hinde´s Babbler
Day 2
Drive to Castle Forest Lodge at the foothills of Mt. Kenya. Camp for the night. Eat at restaurant. Target birds include: Black-collared, Black-throated, Grey and Chestnut-throated Apalis, Northern and Eastern Double-collared Sunbird, Tacazze Sunbird, Oriole Finch, Streaky and Thick-billed Seed-eater, Kandt´s Waxbill, Mountain Buzzard, Hartlaub´s Turaco, White-bellied Tit, Tullberg´s Woodpecker, White-headed Wood-Hoopoe, White-bellied Tit, Kikuyu White-eye, Brown Woodland Warbler, Blue-headed Coucal, Olive Ibis, Red-fronted Parrot, Waller´s and Abbot´s Starling, Abyssinian Thrush, Brown-capped Weaver, Hunter´s Cisticola, Rüppel´s Robin-Chat, Yellow-whiskered and Slender-billed Greenbul, Red-rumped Swallow, Reichenow´s Seed-eater, Cinnamon-chested Bee-eater, Olive-breasted Greenbul, Cinnamon Bracken Warbler, Mountain Oriole, Bar-tailed Trogon and Scaly Spurfowl 
Day 3
Full day in Castle Forest, same sleeping and food arrangements and same target birds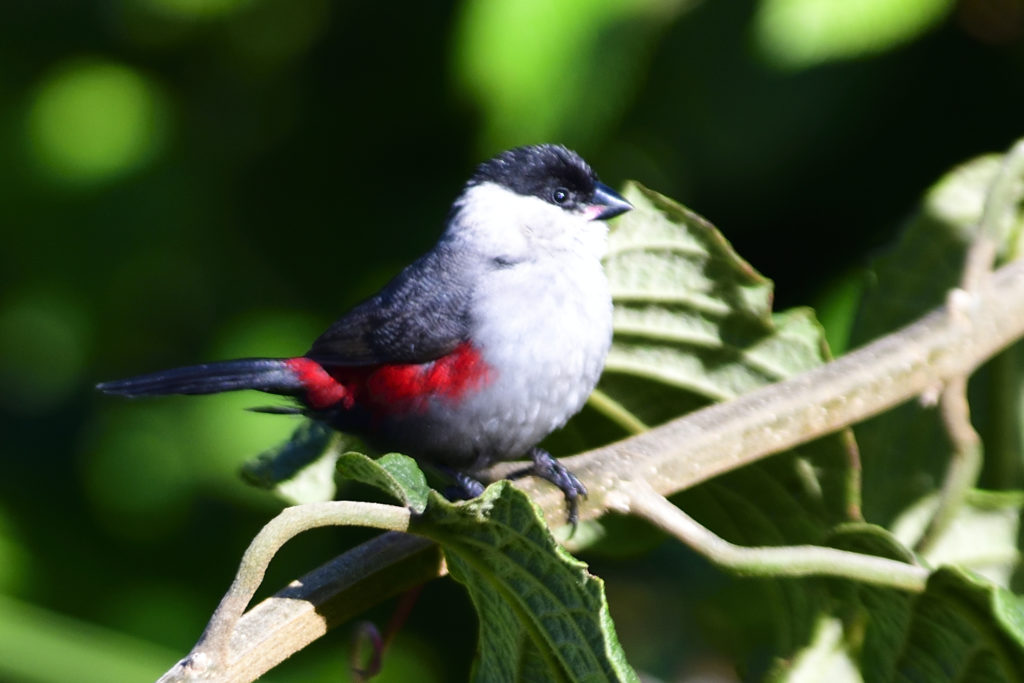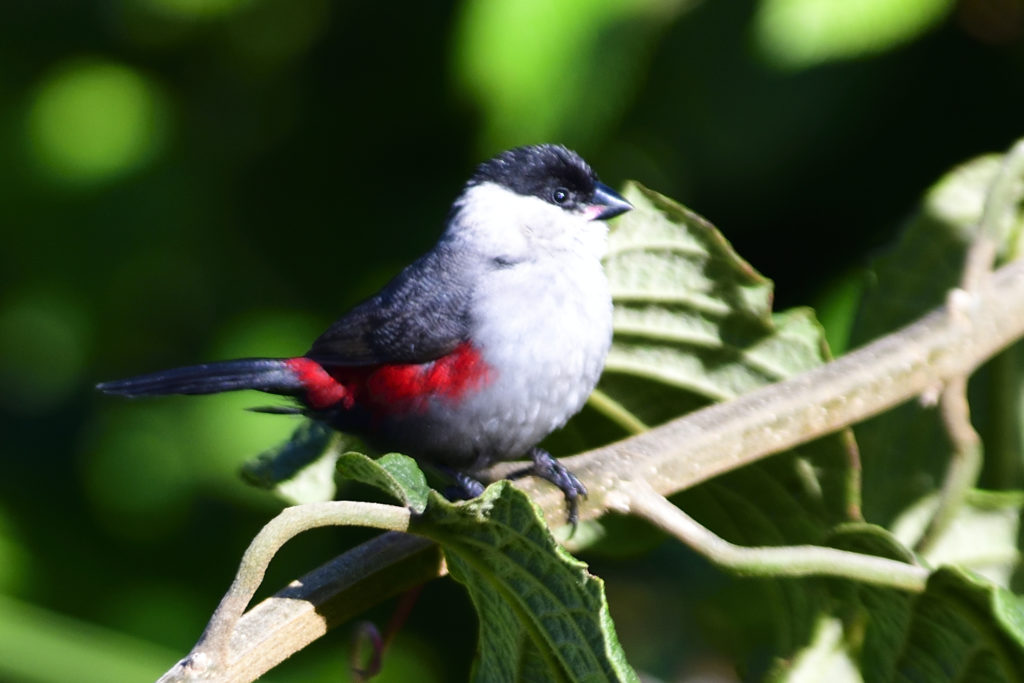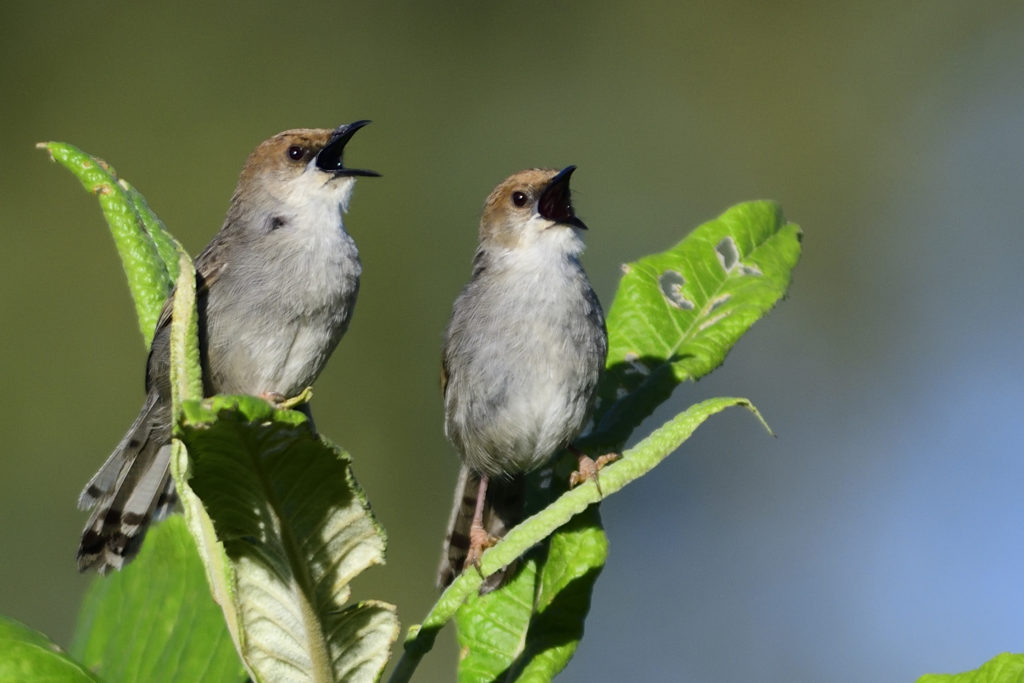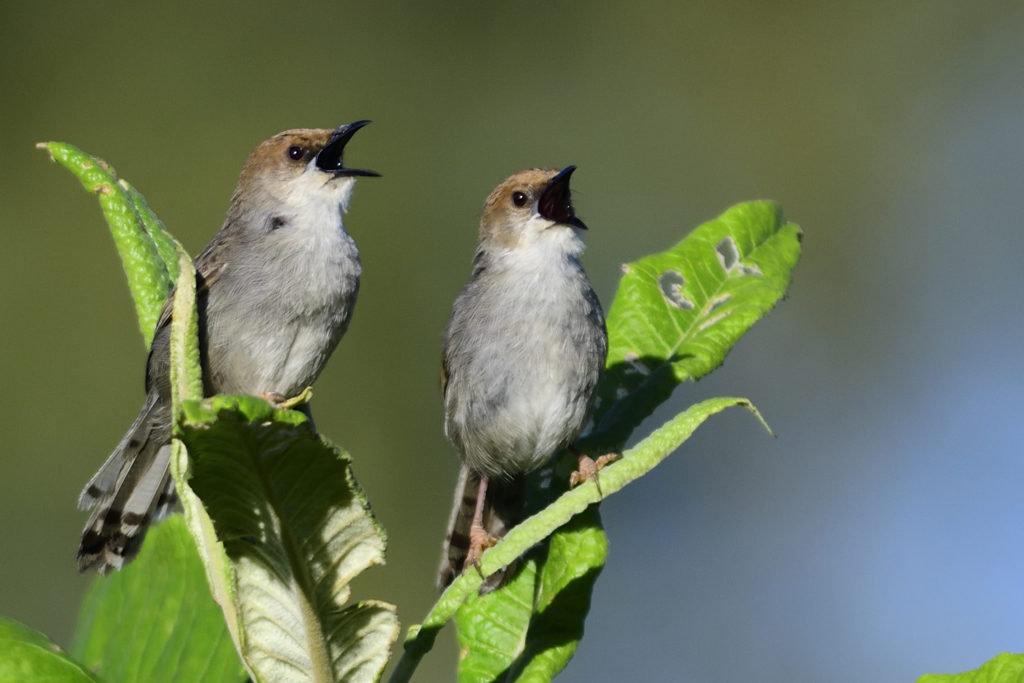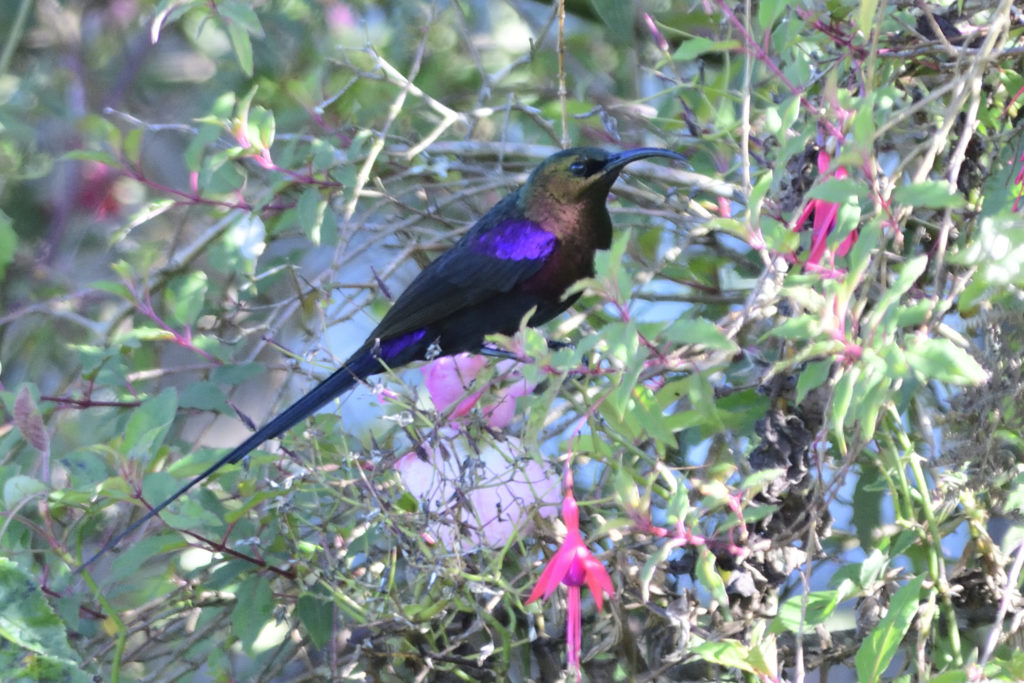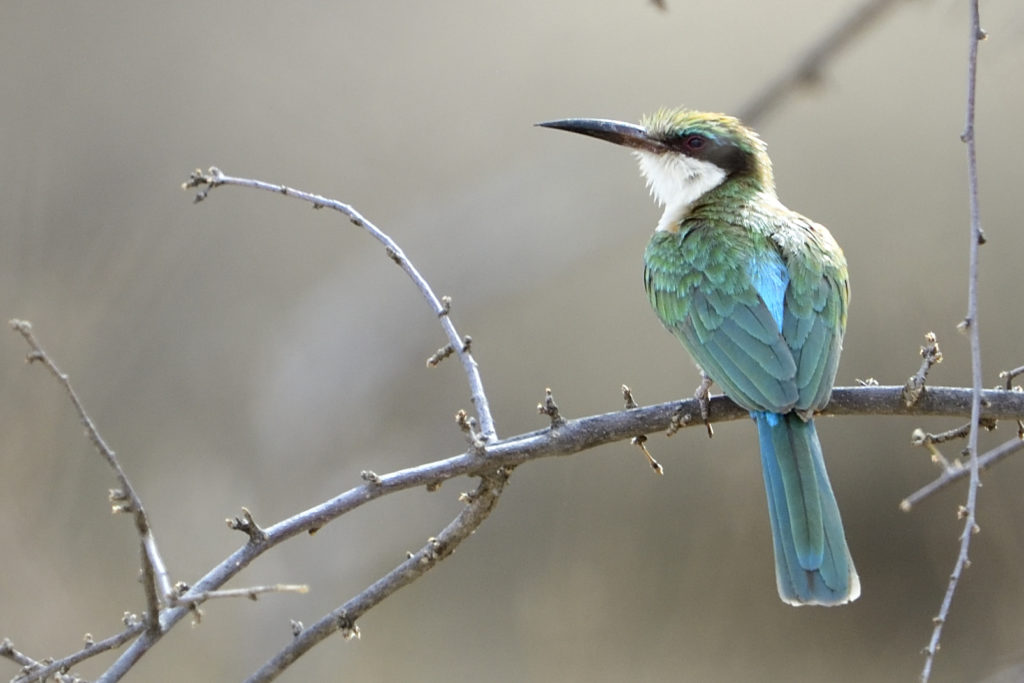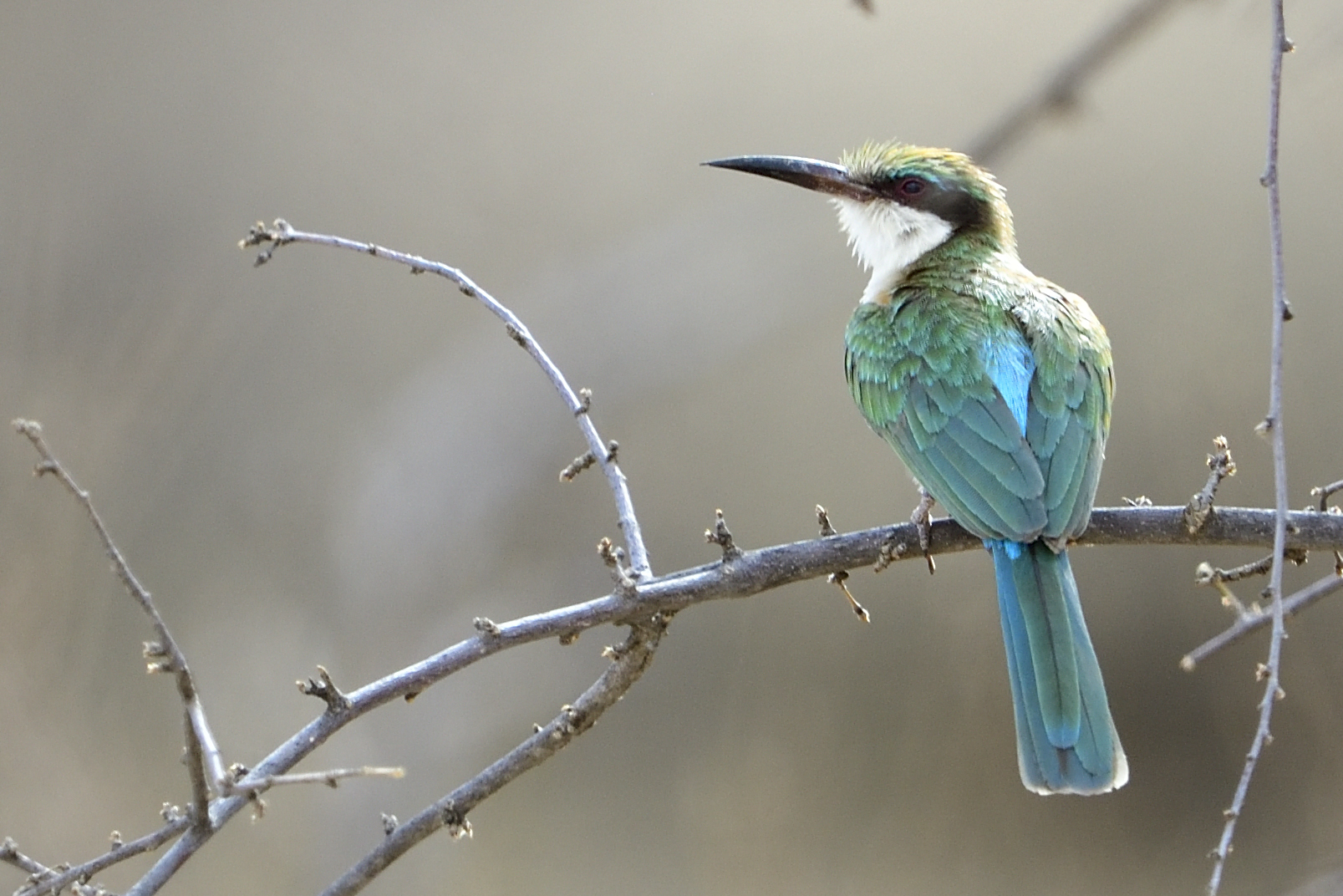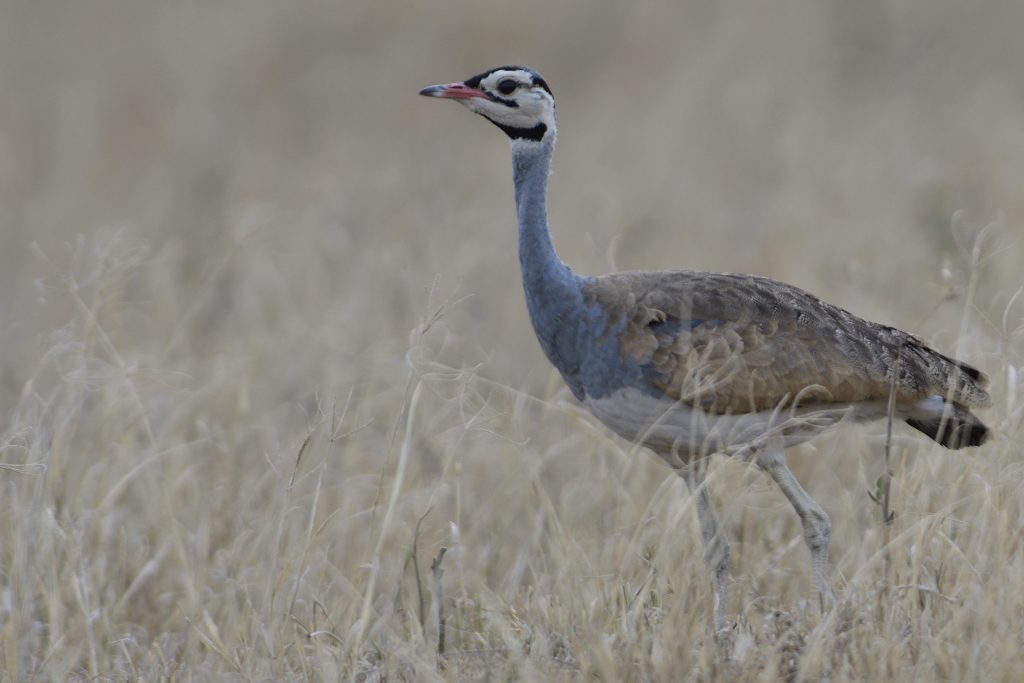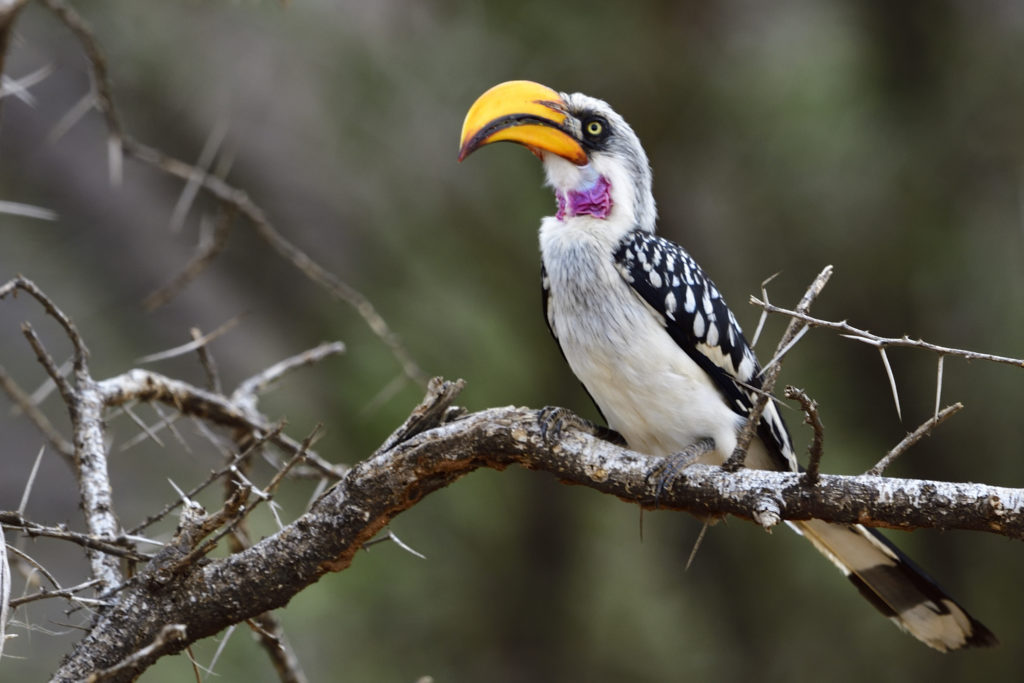 Day 4
Morning birding in Castle Forest, then head for Samburu National Park, Bird from the entrance to the camp ground. Bush camping, with some facilities. Cook food ourselves. Target birds includes: Northern Red-billed and Eastern Yellow-billed Hornbill, Black-cheeked Waxbill, Fan-tailed Raven, Somali Sparrow, Taita Fiscal, Golden-breasted and Fischer´s Starling, Somali and White-throated Bee-eater, Rufous Chatterer, Lichtenstein´s Sandgrouse, White-headed Mousebird, Donaldson´s Smith´s Sparrow Weaver, Grey Wren-Warbler, Eastern Violet-backed Sunbird, Somali Bunting, Acacia Tit, Black-capped Social Weaver, Vulturine Guineafowl, White-bellied and Buff-crested Bustard, Northern Crombec, Pygmy Batis, Abyssinian Scimitarbill, Rosy-patched Bushshrike, Foxy and Singing Bush Lark and Grant´s Wood-Hoopoe.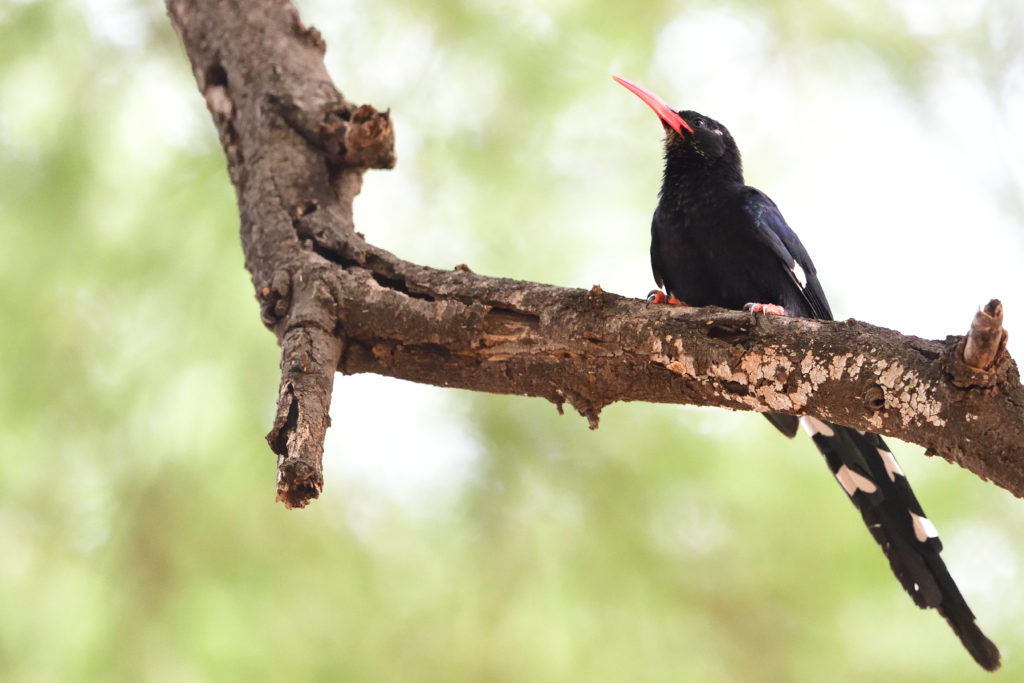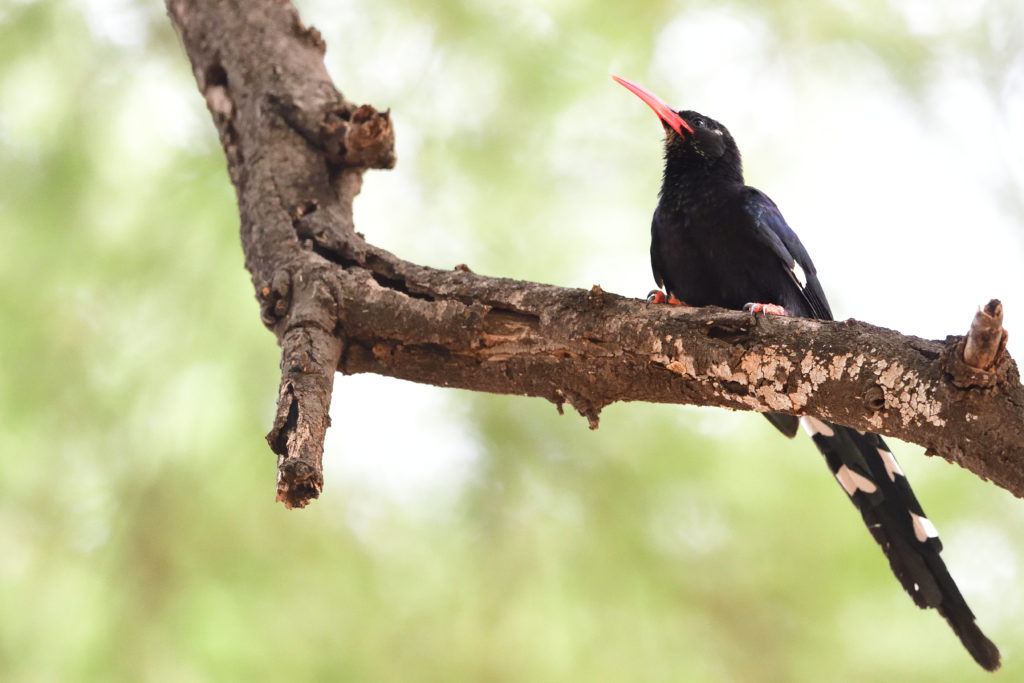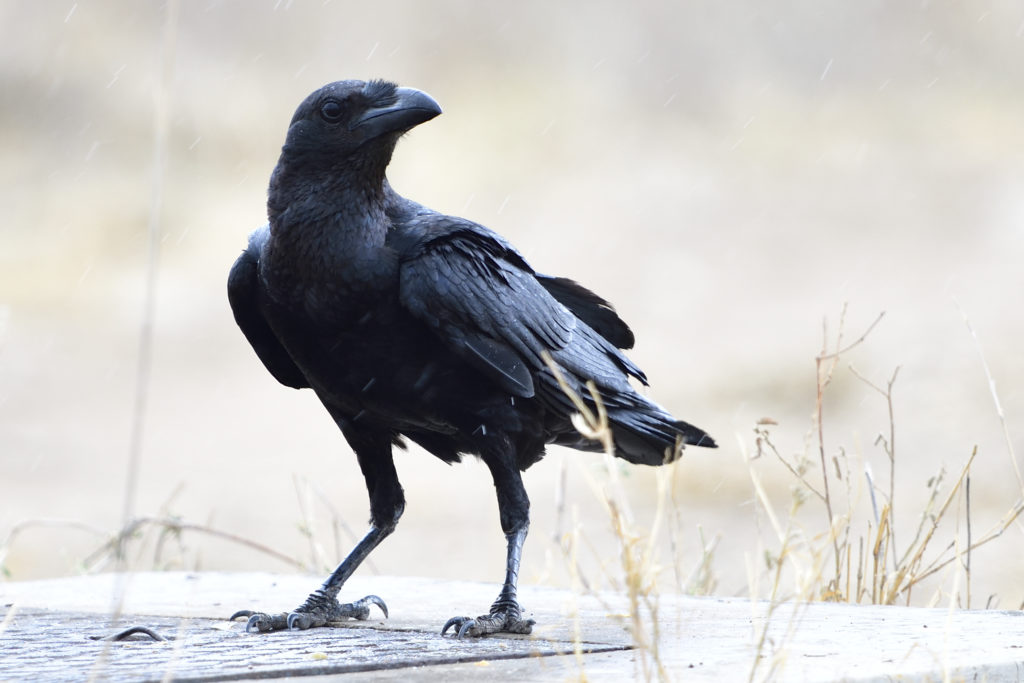 Day 5
Cross the river in to Buffalo Springs National Park, drive to Naro Moru, camp at night, eat at restaurant, Good facilities. Target species Buffalo Springs: Many as the day before, but in addition: Somali Ostrich, Somali Courser, Magpie Starling, Red-winged Lark and D`Arnaud´s Barbet. Stop on the way for Boran Cisticola. Afternoon birding in Naro Moru. Target birds: Red-fronted Parrot, African Citril, White-bellied Tit, Bronzy and Tacazze Sunbird (Not any real new targets here, but a necessary stop on the way to the next destination.)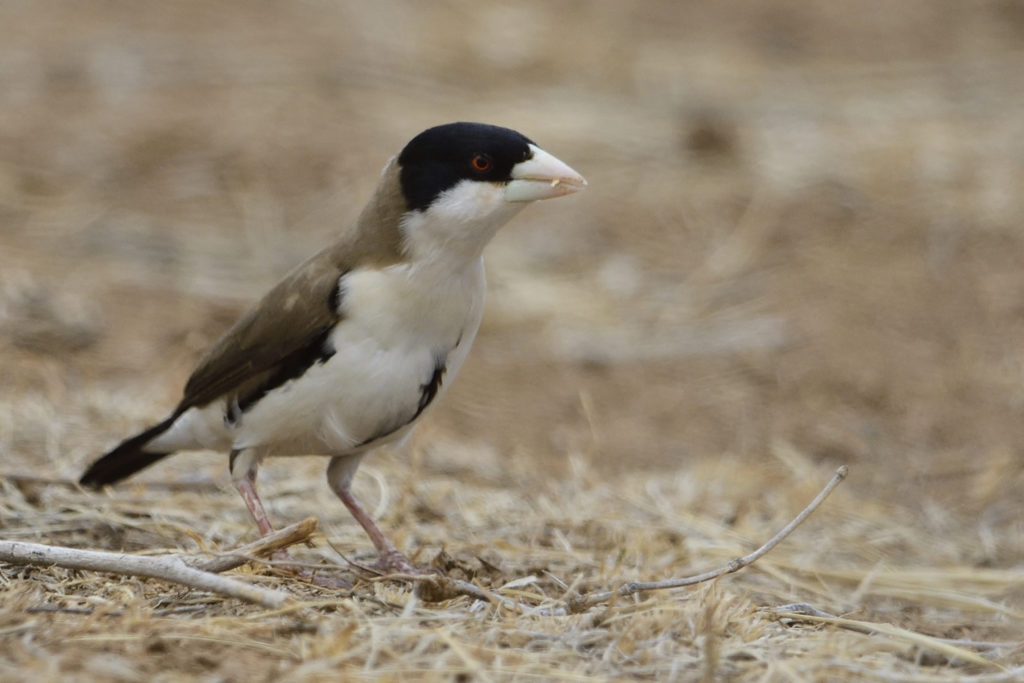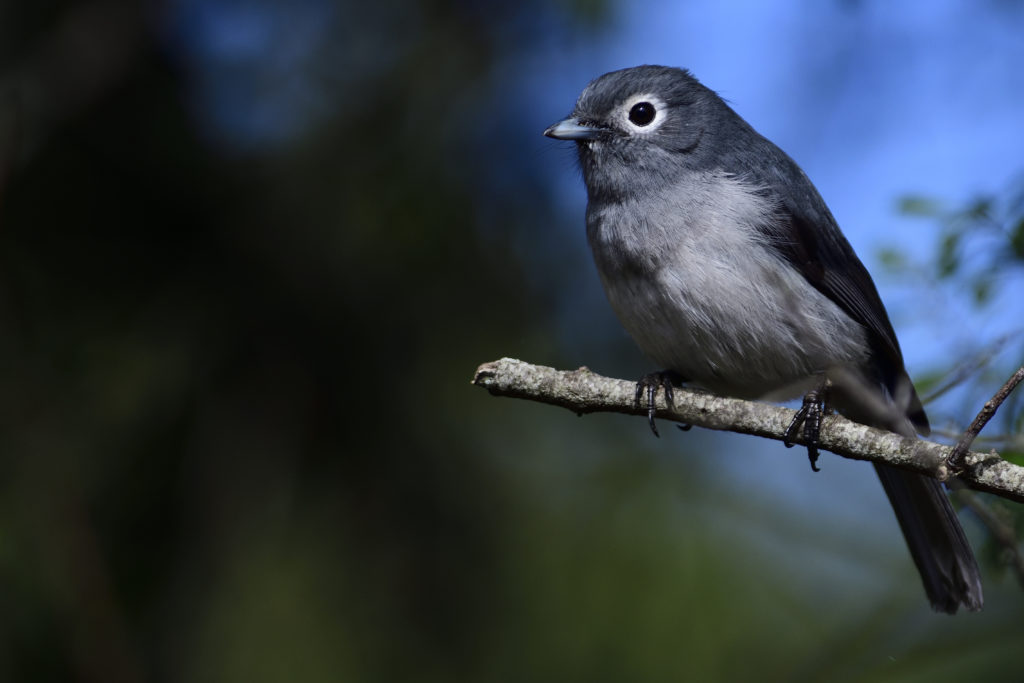 Day 6
Morning birding at Naro Moru (if needed) and then we drive to Lake Baringo. We stop at the Cape Eagle-Owl (Mackinder´s) on the way.  Just west of Naro Moru, we bird on a dirt road and can pick up birds like Anteater Chat and Pectoral-patched Cisticola. Once in Lake Baringo, we will stay at Robert´s Camp. A nice camp by the shore of the Lake it self. Good facilities and we will eat at the restaurant. Target Birds for Lake Baringo includes: Northern Masked, Golden-backed and Little Weaver, Northern Red Bishop, Jackson´s and Hemprich´s Hornbill, Acacia Tit, Pale Prinia, Bristle-crowned, Rüppel´s and Magpie Starling, Mouse-collared Penduline-Tit, Three-streaked Tchagra, Northern Puffback, Brown Babbler, Slender-tailed Nightjar, Northern White-faced Owl, Greyish Eagle-Owl, Beautiful Sunbird, Three-streaked Tchagra, Brown-tailed Rock-Chat, Hunter´s Sunbird, Grey Wren-Warbler, Pink-breasted Lark, Fan-tailed Raven, Northern Crombec, Black-headed Lapwing, White-billed Buffalo-Weaver, Spotted Palm Thrush + many more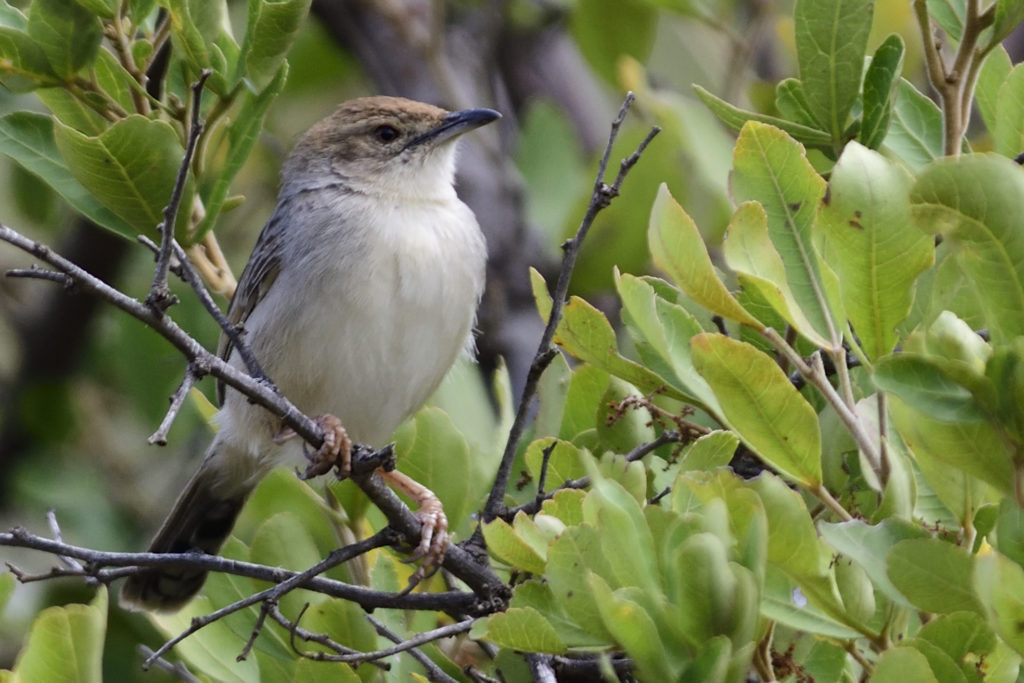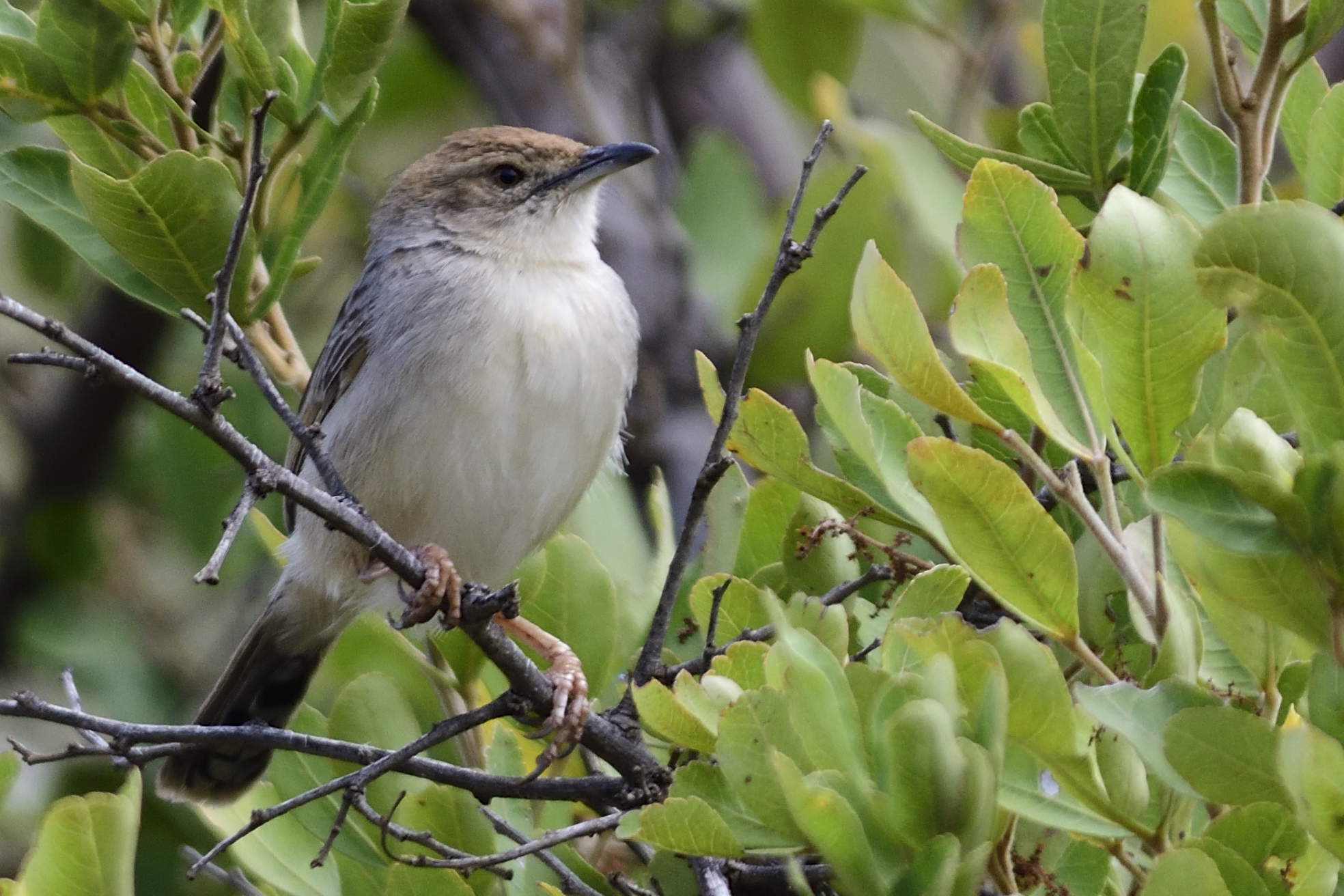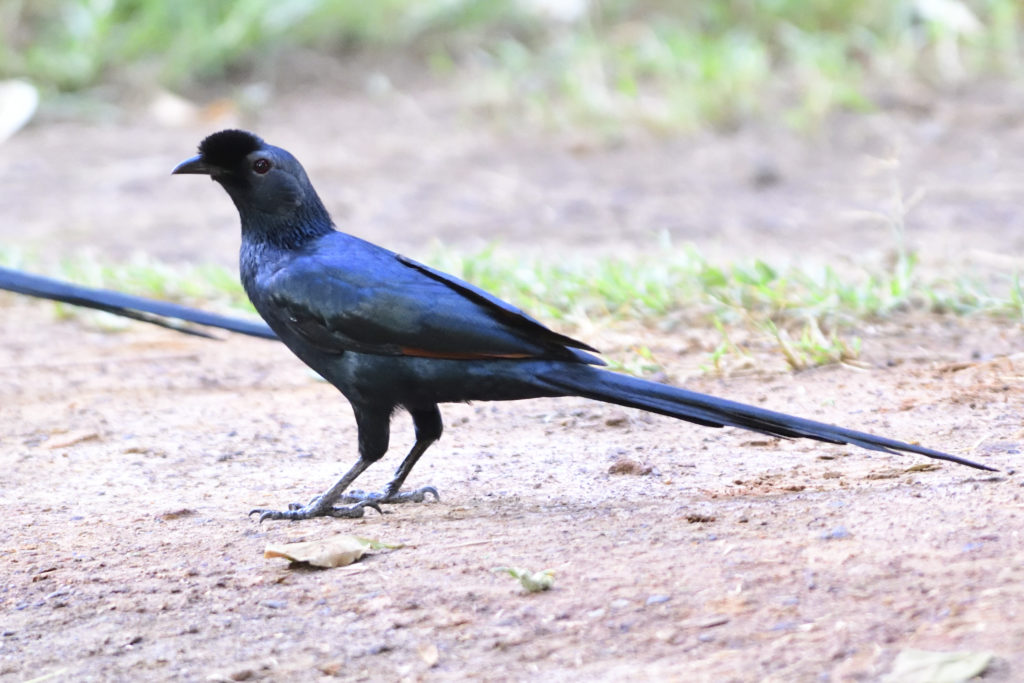 Day 7
Full day in Lake Baringo, same Sleeping and eating arrangement, same target list.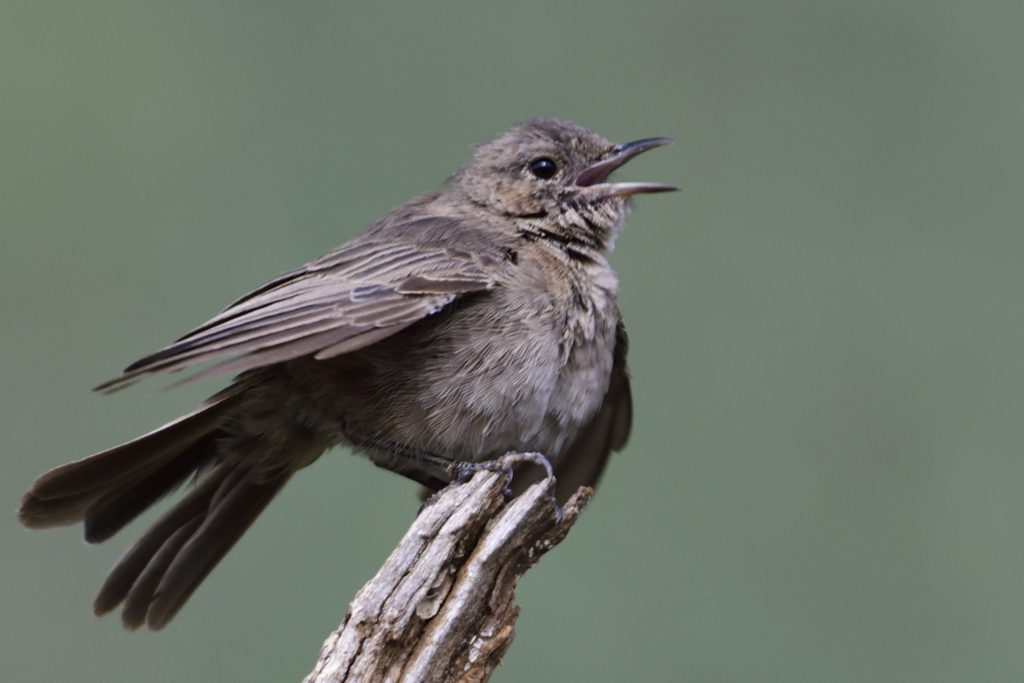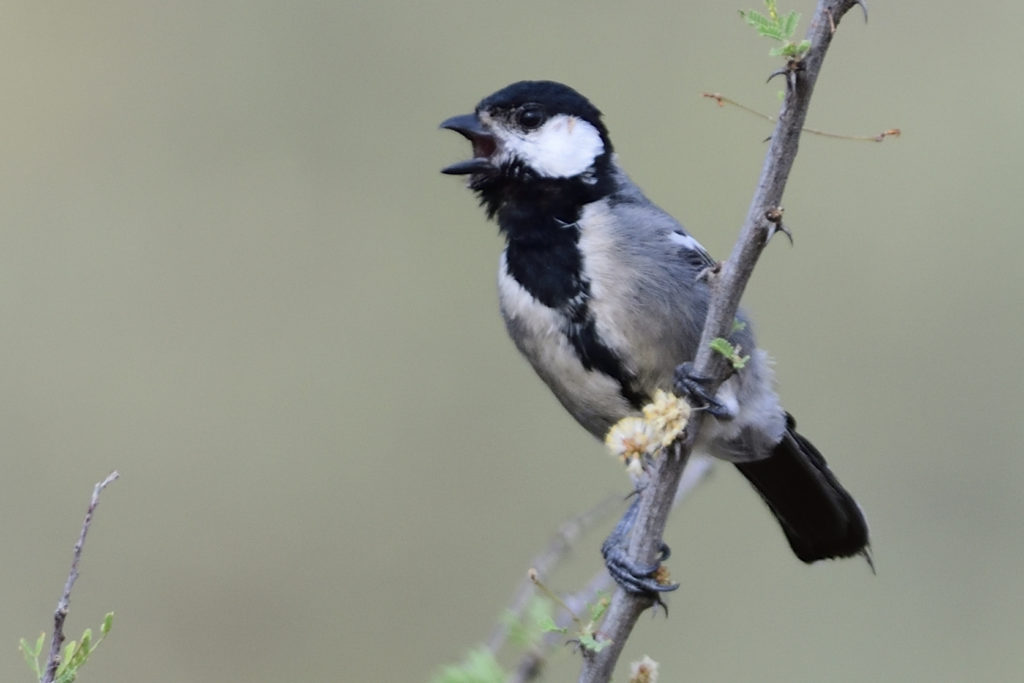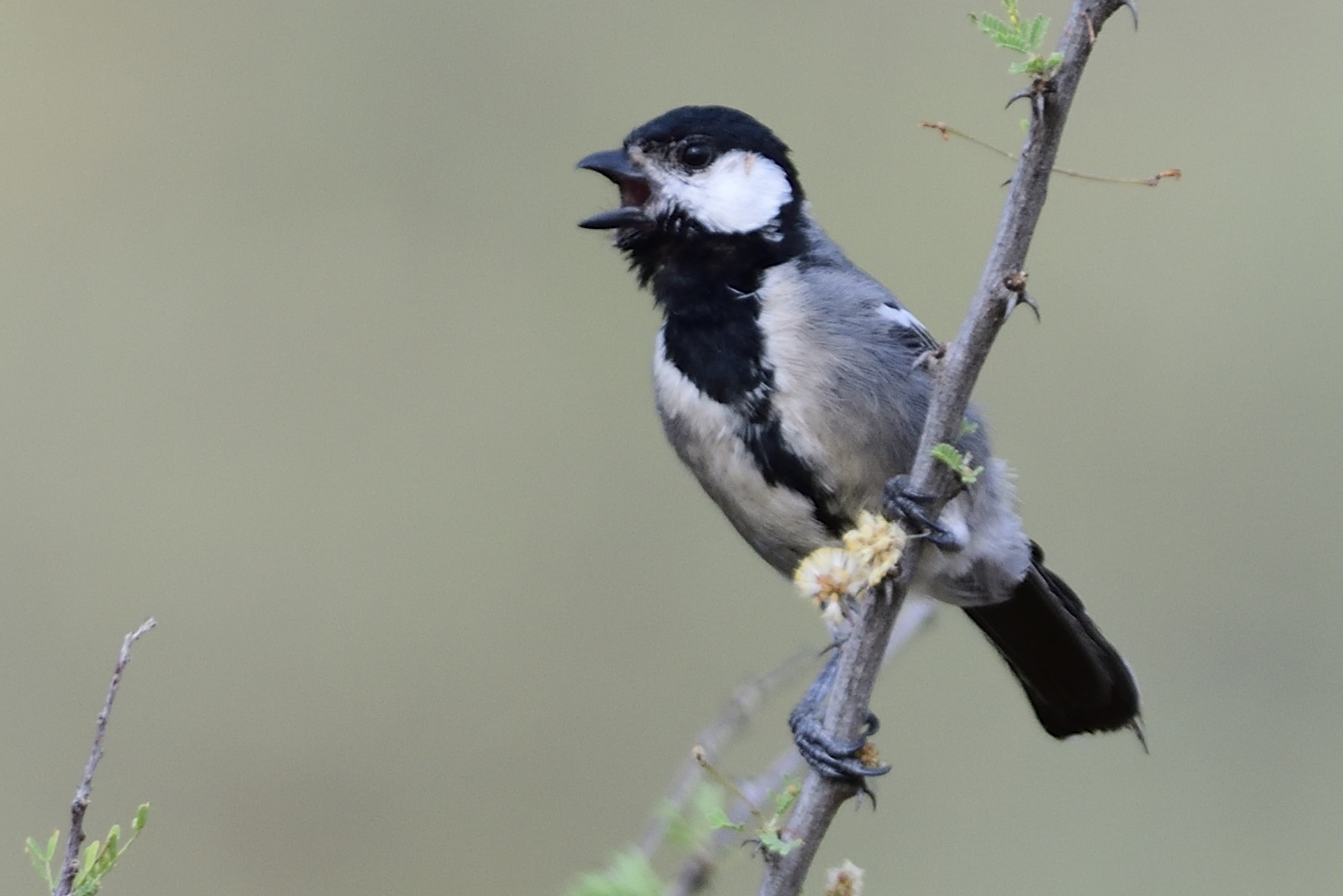 Day 8
Morning birding Lake Baringo, then drive to Kakamega Forest. stop at the Western wall of the Great Rift Valley and look for White-crested Turaco. We stay in a small lodge in Kakamega and food will be prepared. Target species includes: Brown-chested Alethe, Equatorial Akalat, Scaly-breasted Illadopsis, Red-tailed Bristlebill, Dusky Tit, Stuhlmann´s Starling, Turner´s Eremomela, Great Blue Turaco, Jameson´s and Brown-throated Wattle-eye, Sharpe´s Drongo, Mackinnon´s Fiscal, Yellow-spotted, Yellow-billed, Double-toothed and Grey-throated Barbet, White-winged Flufftail, Snowy-crowned, Grey-winged and Blue-shouldered Robin-Chat, Uganda Woodland Warbler, Black-faced Rufous Warbler, Petit´s Cuckooshrike, Red-headed Malimbe, Thick-billed Honeyguide, Green-throated and Green-headed Sunbird, Pink-footed Puffback, Olive-green Camaroptera, Buff-spotted, Brown-eared, Speckle-breasted and Yellow-crested Woodpecker, Blue-headed Bee-eater, Red-headed Bluebill, Black-billed, Brown-capped and Vieillot´s Black  Weaver, African Blue Flycatcher, White-tailed Ant-Thrush, Lühder´s and Bocage´s Bush-Shrike, Yellow-throated Leaflove, Kakamega, Joyfull, Slender-billed, Toro-olive, Ansorge´s and Cabanis´s Greenbul, Grey-headed Nigrita, Black-and-white casqued Hornbill, Northern Black Flycatcher, Black-faced and White-chinned Prinia, Chubb´s Cisticola, White-headed Saw-wing, Western Oriole, African Thrush and African Shrike Flycatcher + more.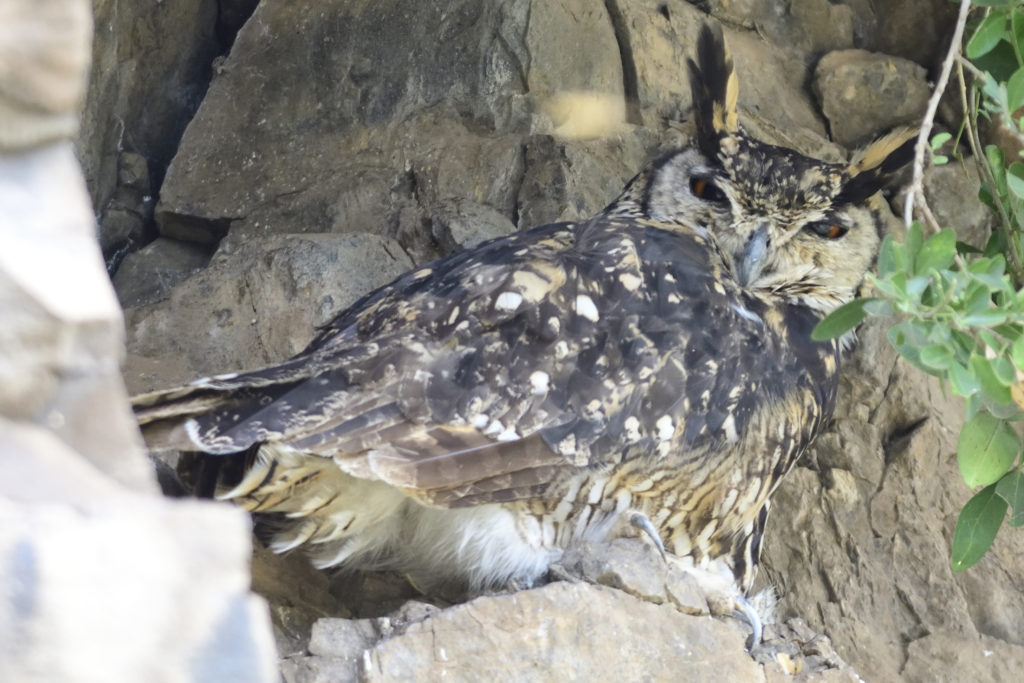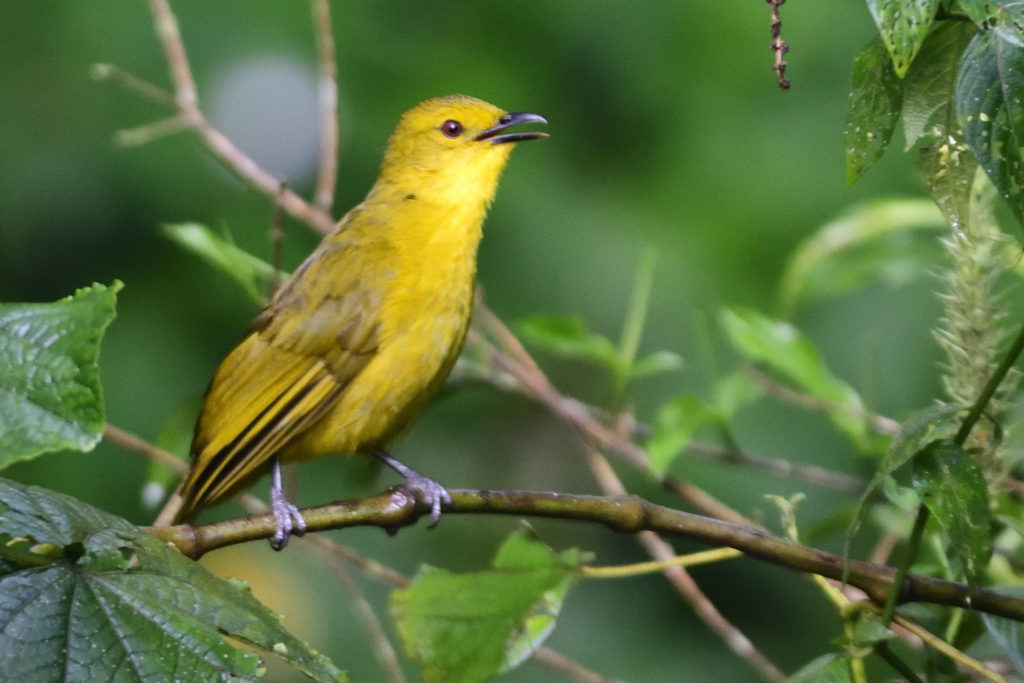 Day 9
Full day birding in Kakamega Forest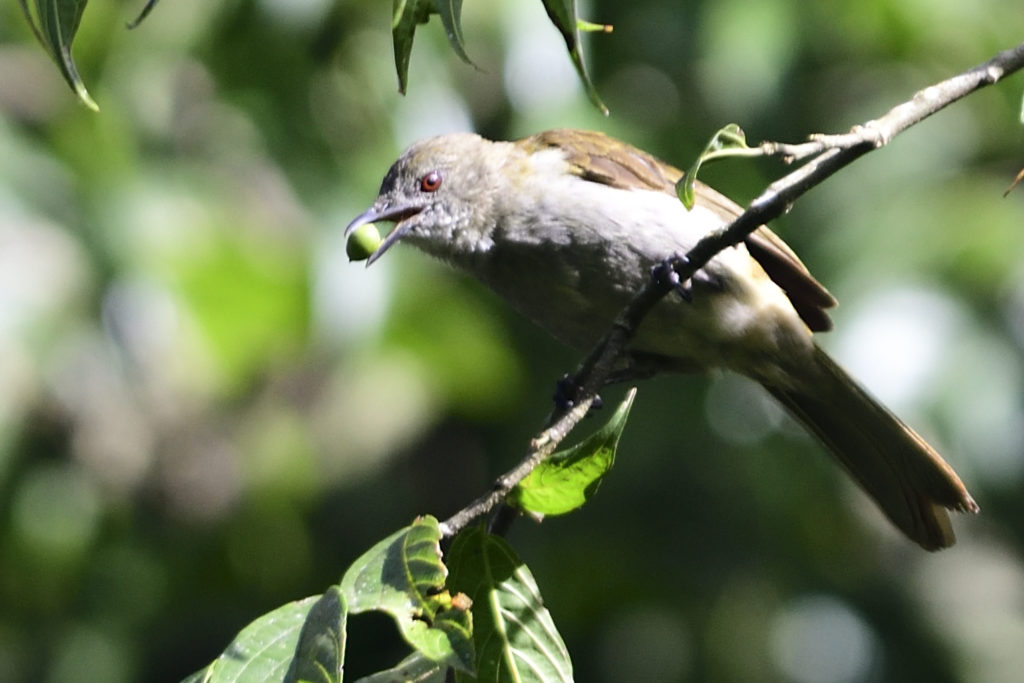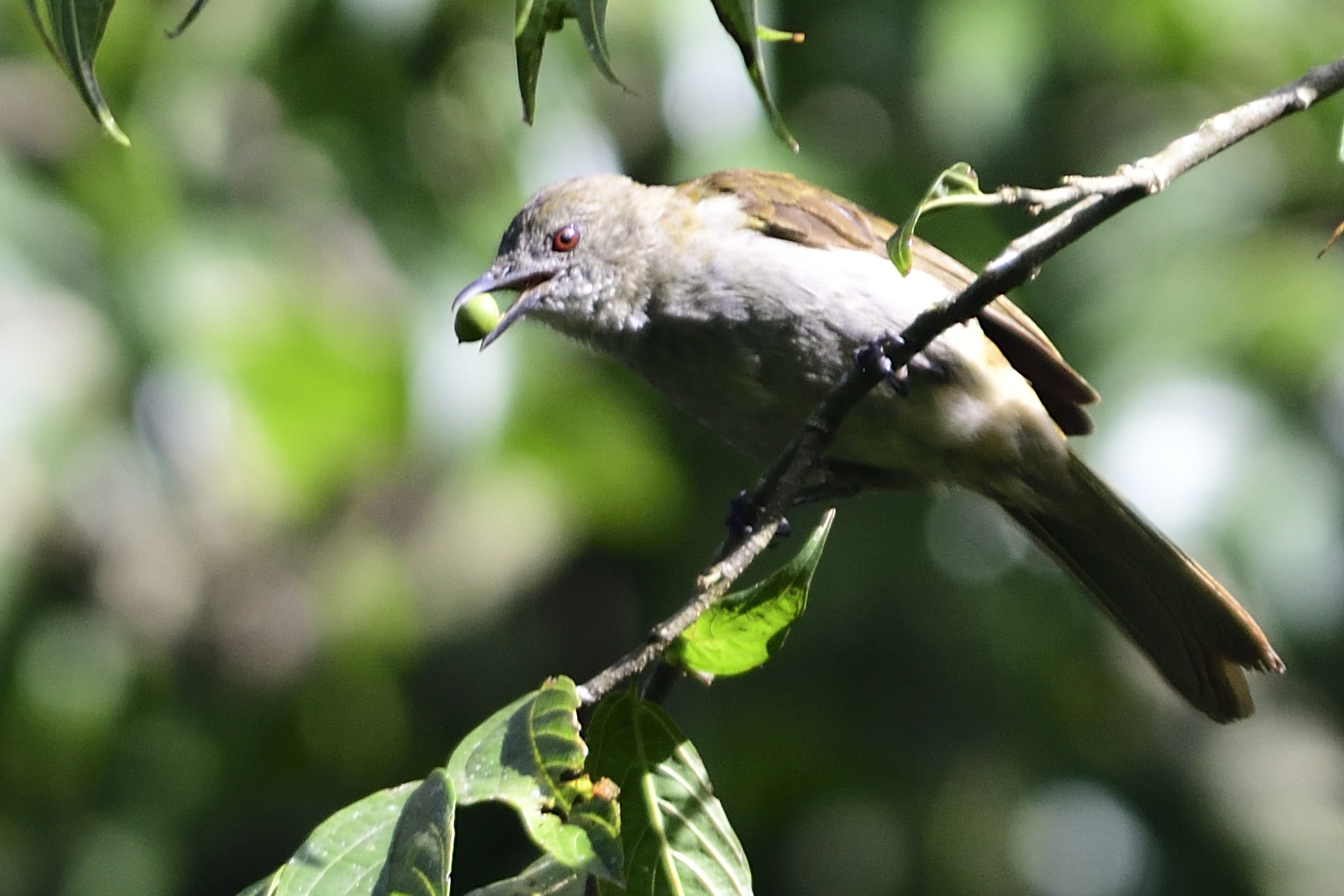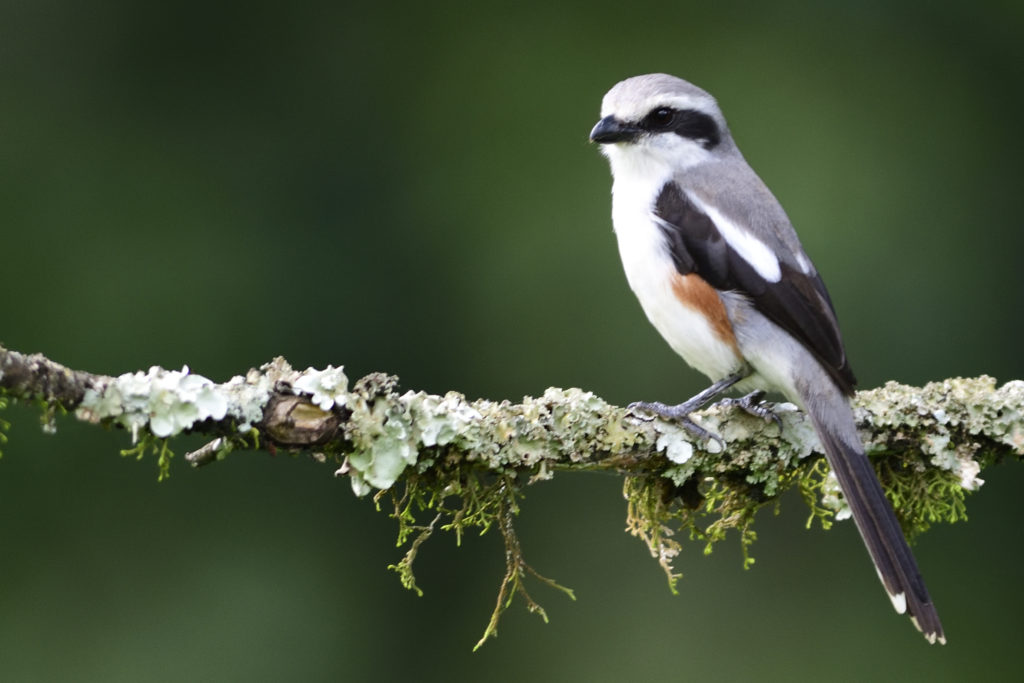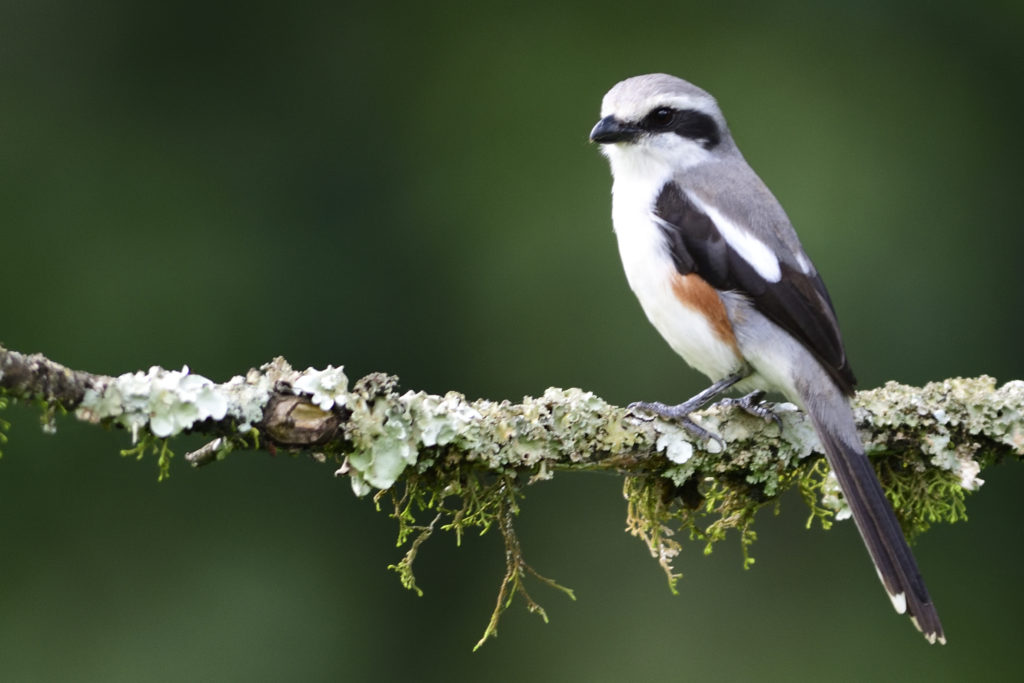 Day 10
Full day birding in Kakamega Forest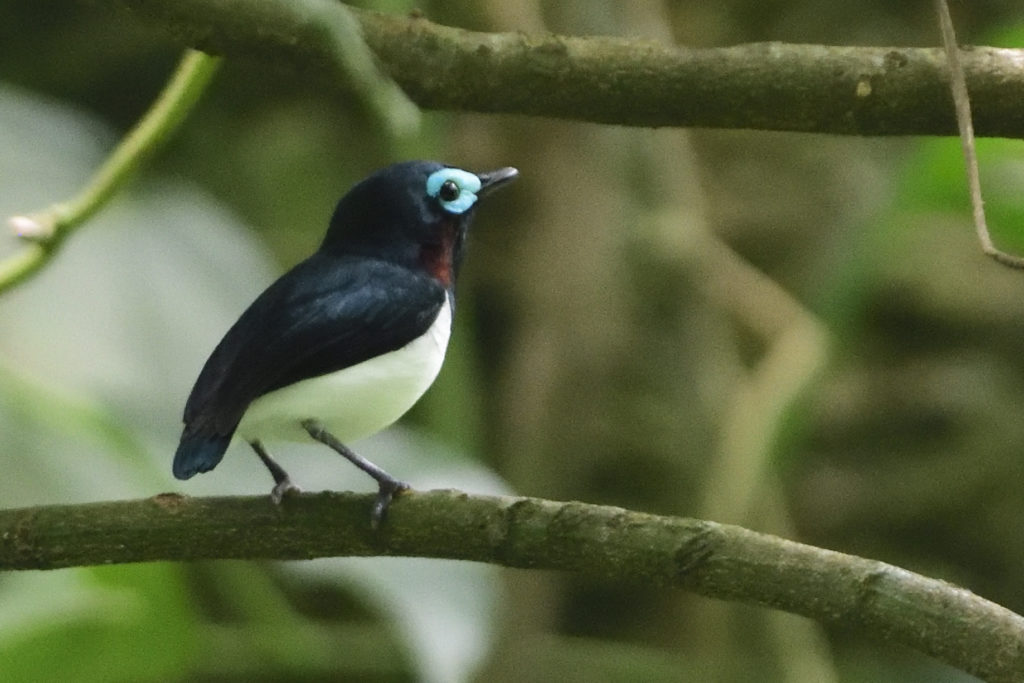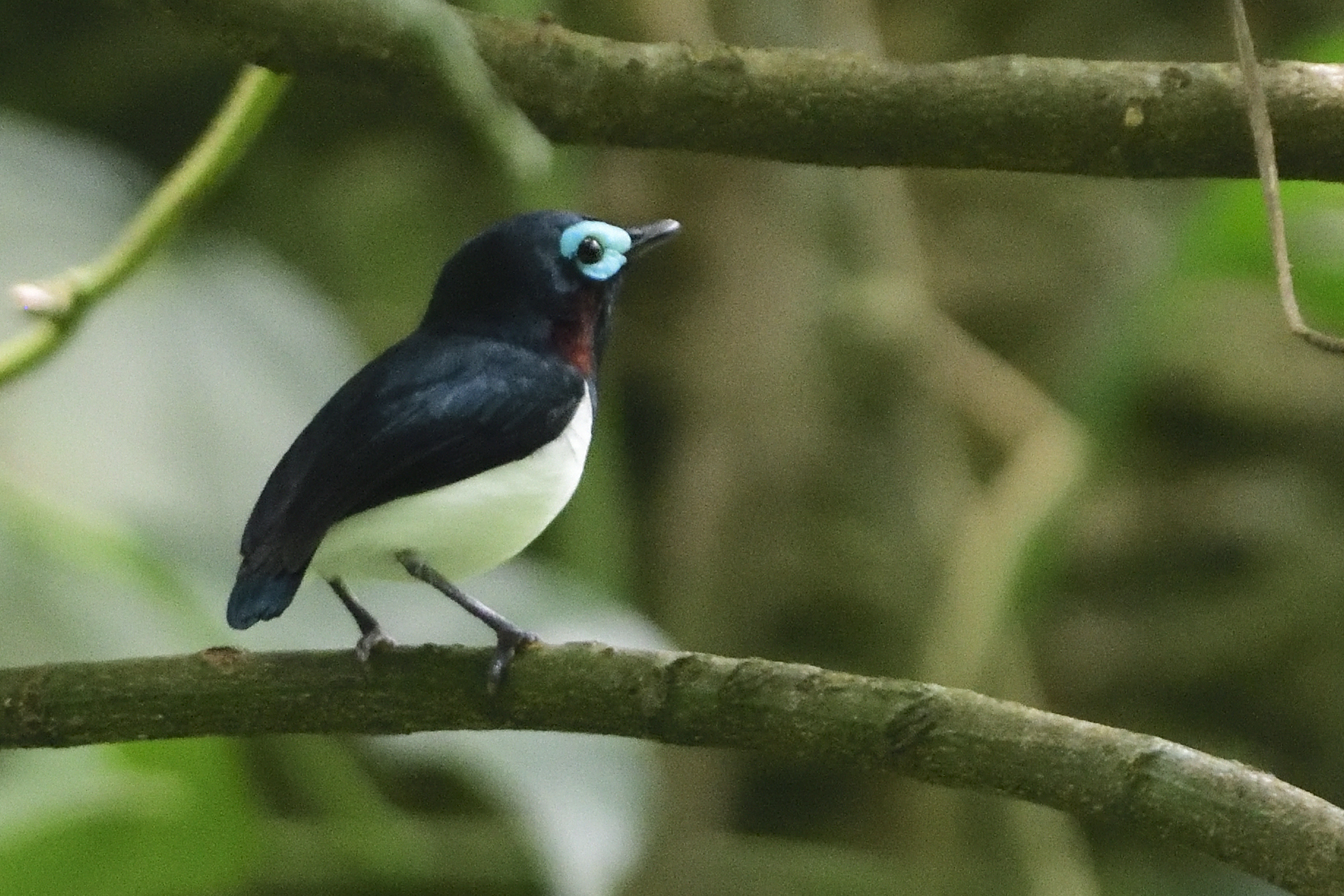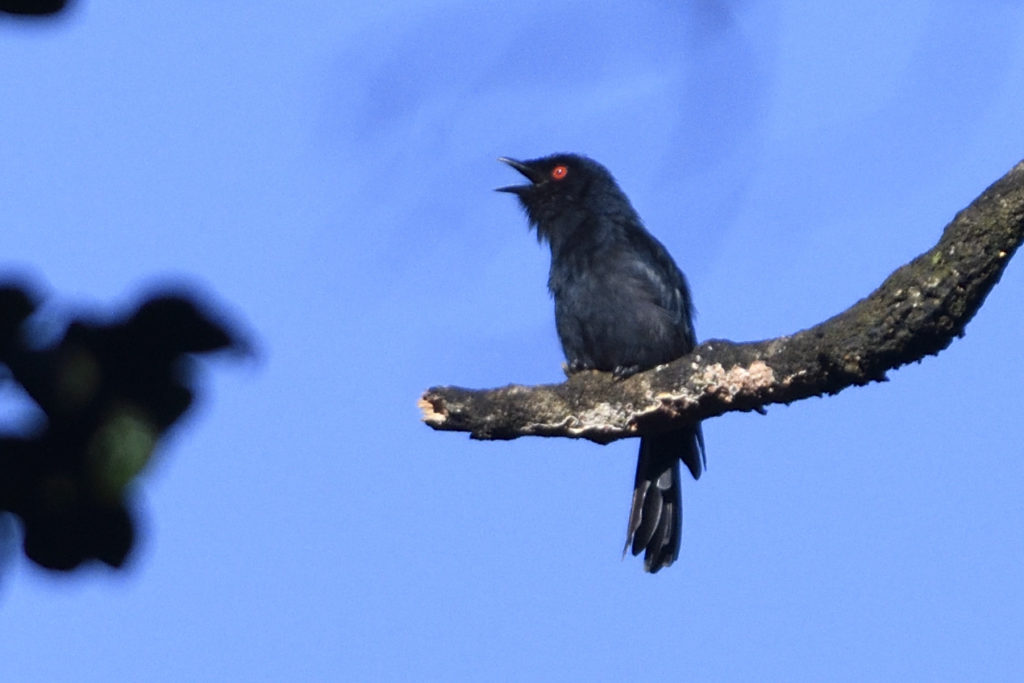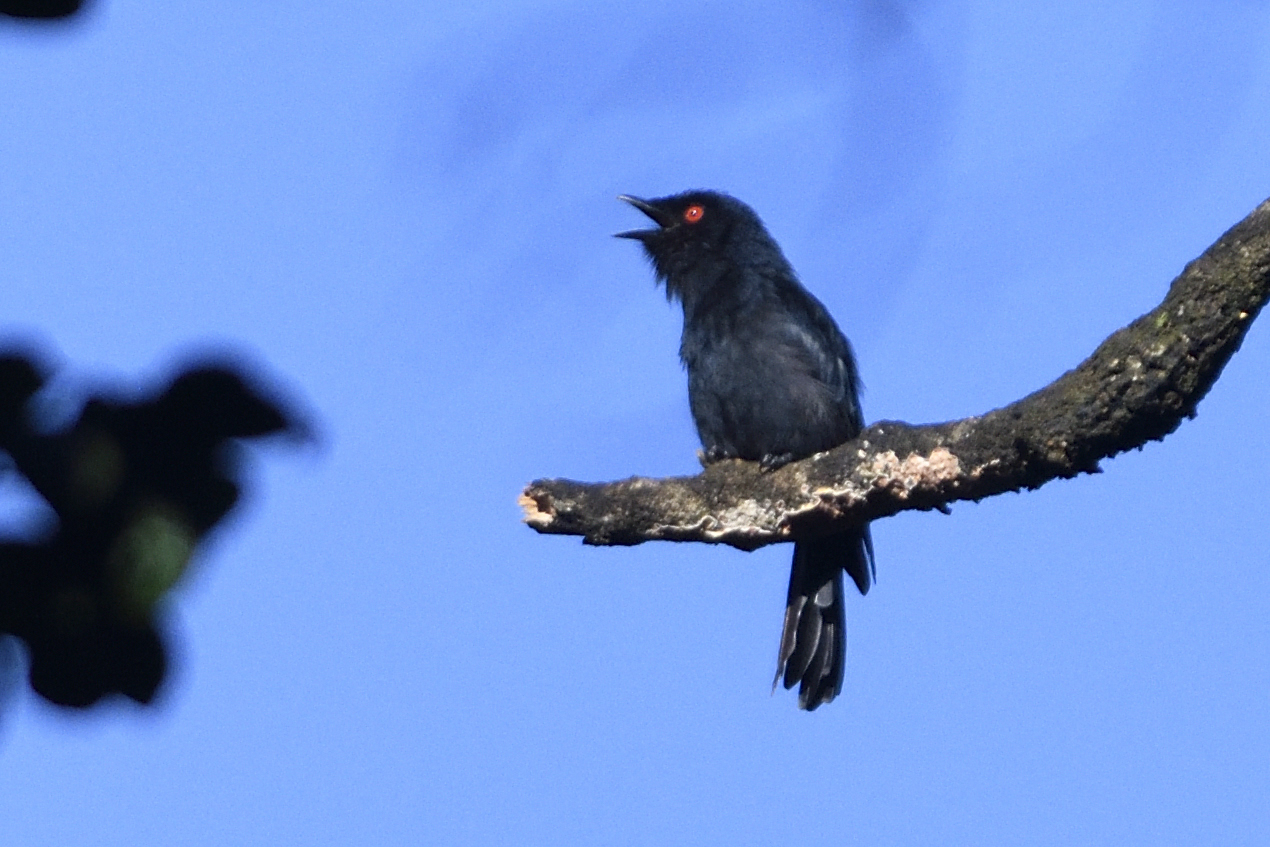 Day 11
Morning birding in Kakamega Forest, then drive to Kisumo, camp and eat at restaurant. Target birds includes: Winding and Carruther´s Cisticola, Slender-billed, Northern Brown-throated and Black-headed Weaver, Swamp Flycatcher, Red-chested Sunbird, Greater Swamp Warbler, Black-headed  and Papyrus Gonolek, Papyrus Canary, White-winged Swamp and papyrus Yellow Warbler and African Citril.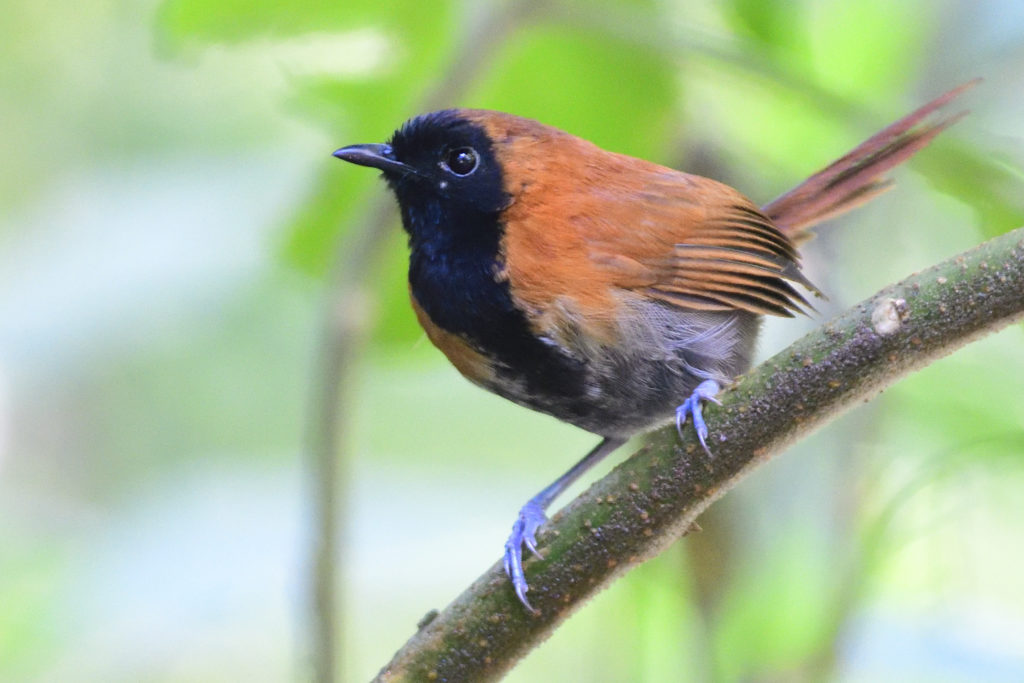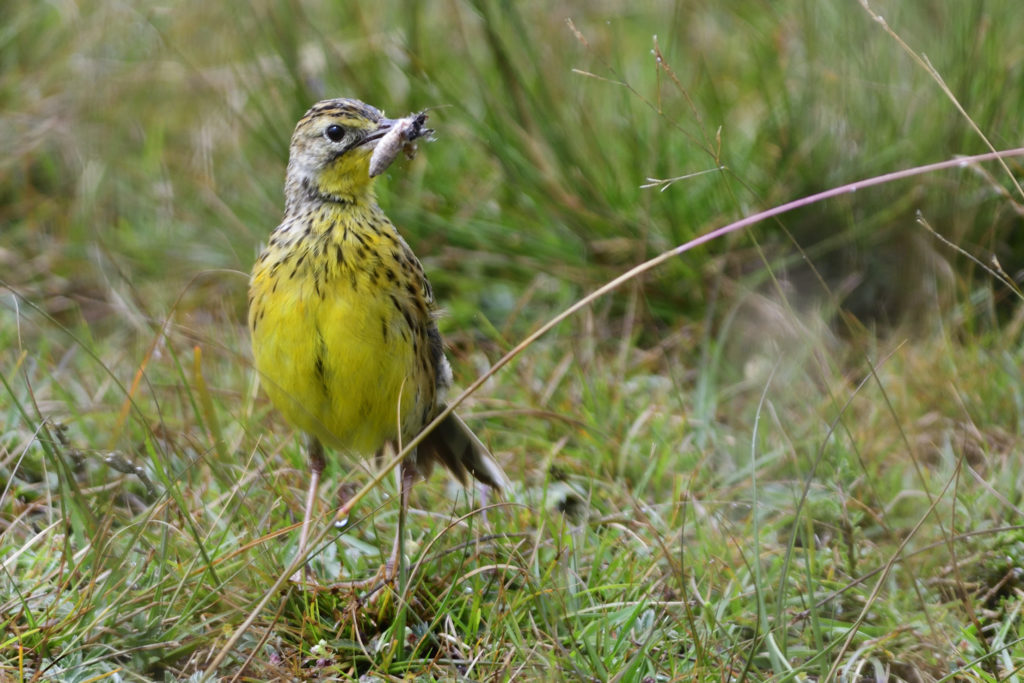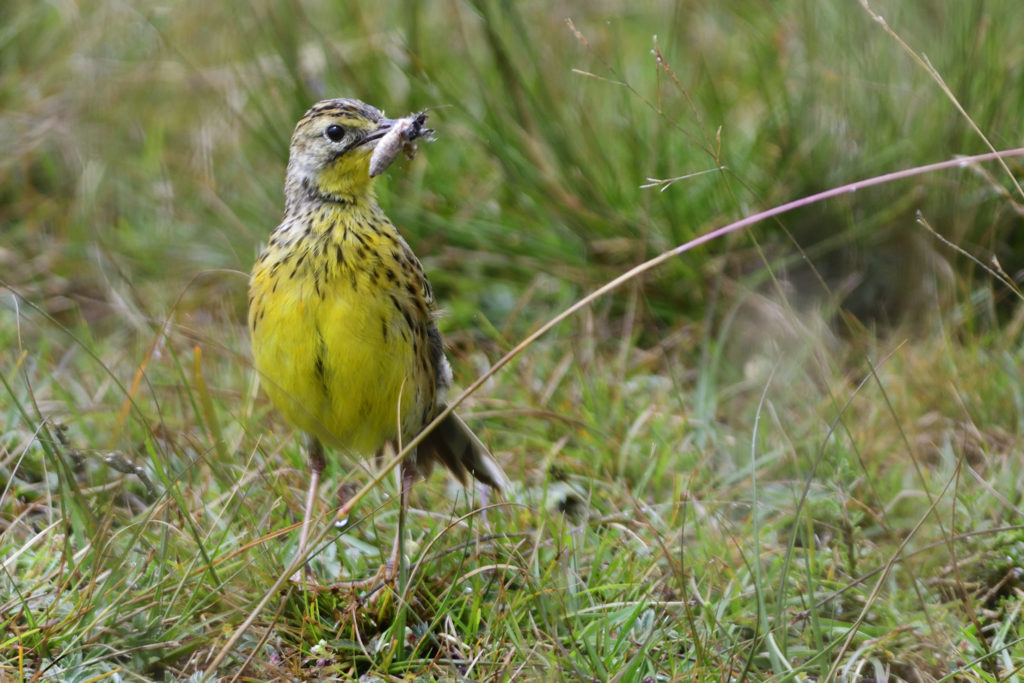 Day 12
Boat ride from camp in the morning, same target species, drive to Lake Naivasha. Bird the afternoon around camp, No special targets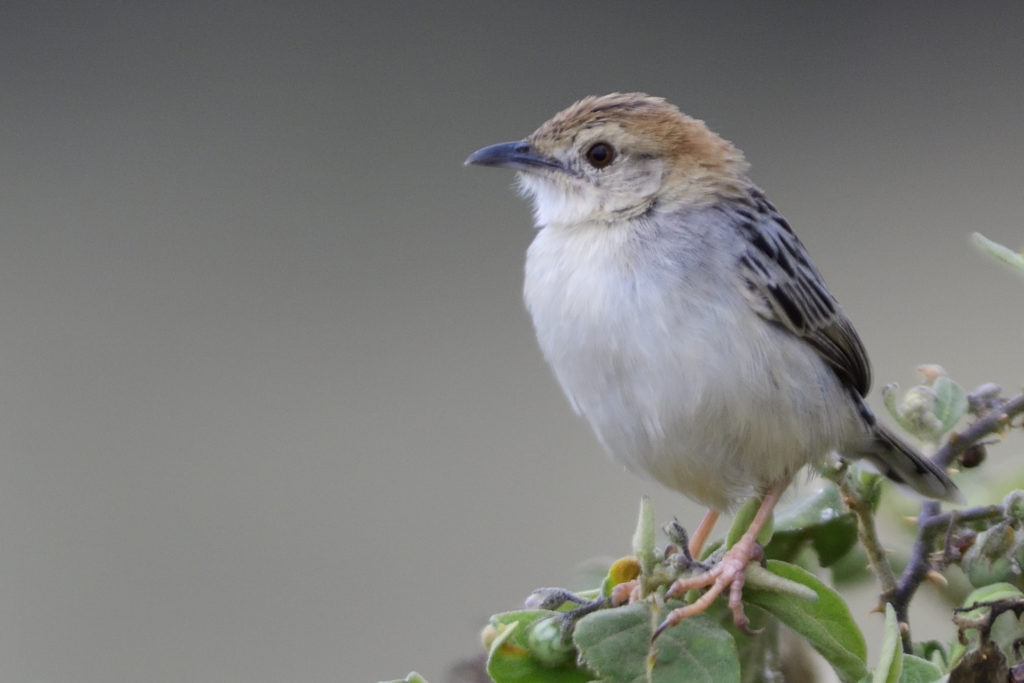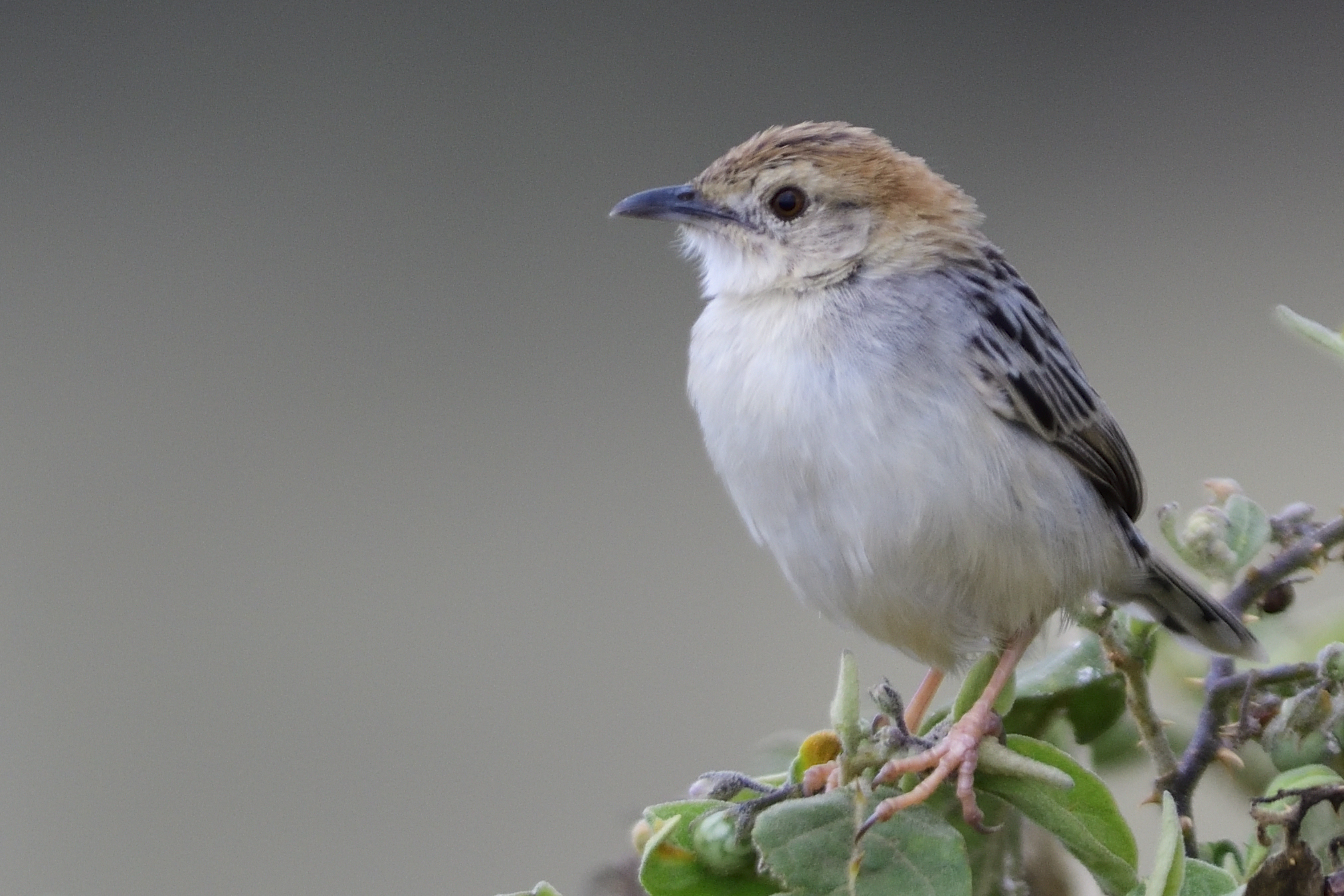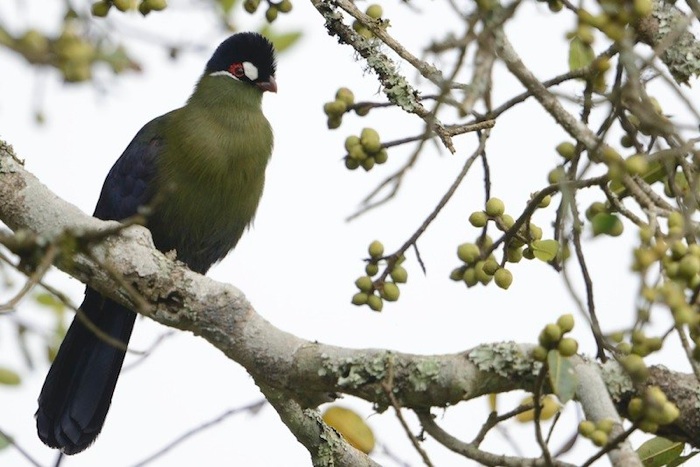 Day 13
Leave camp early, go to Kinangop Plateau, sleep in a small camp at the foothills of Aberdere national Park. Target species includes: Golden-winged Sunbird, Quailfinceh, Kikuyu White-eye, Wing-snapping and Stout Cisticola, African Citril, Sharpe´s Longclaw, Yellow-crowned Canary and Jackson´s Widowbird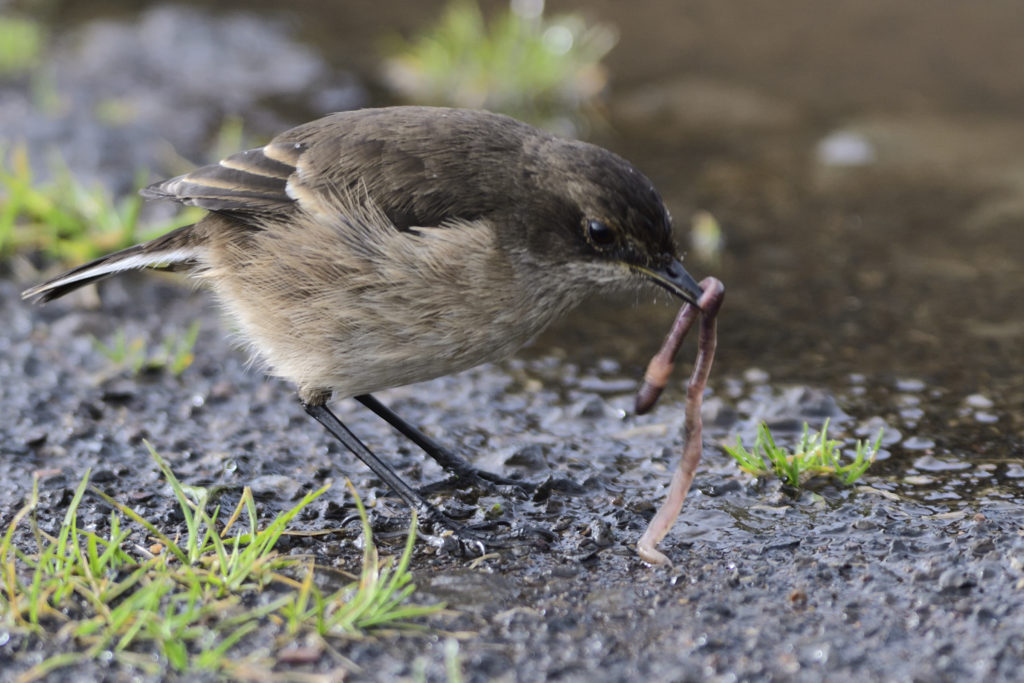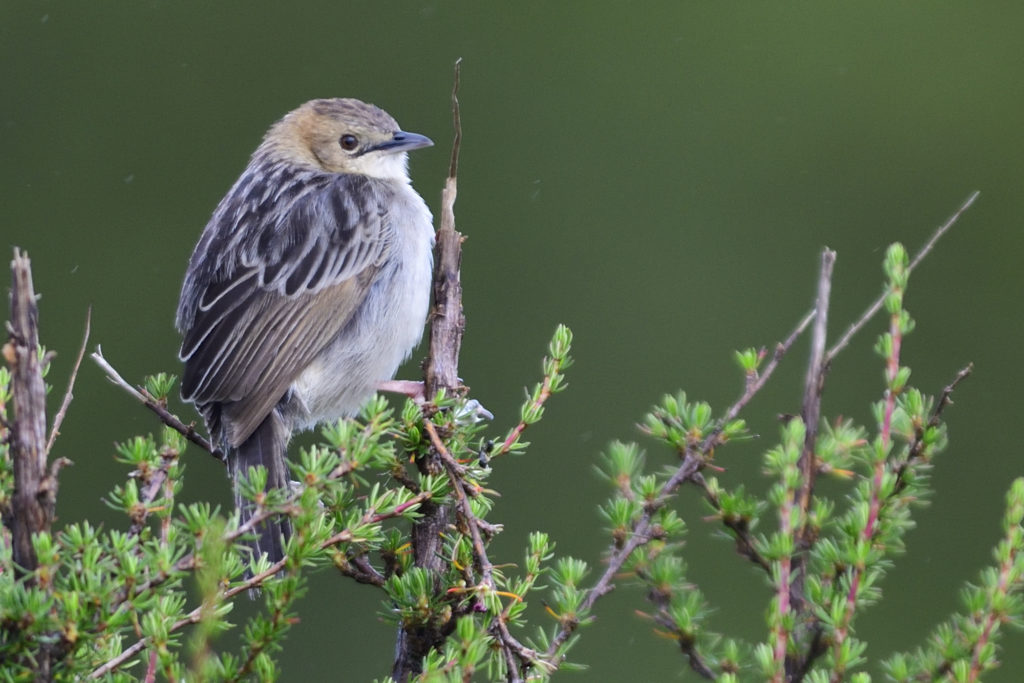 Day 14
Drive up to Aberdere National Park. Target birds include: Jackson´s Spurfowl, Moorland Chat, Aberdere Cisticola, Slender-billed Starling, Hunter´s Cisticola, Mountain Yellow Warbler, Abyssinian Thrush, Golden-winged and Scarlet-tufted Sunbird.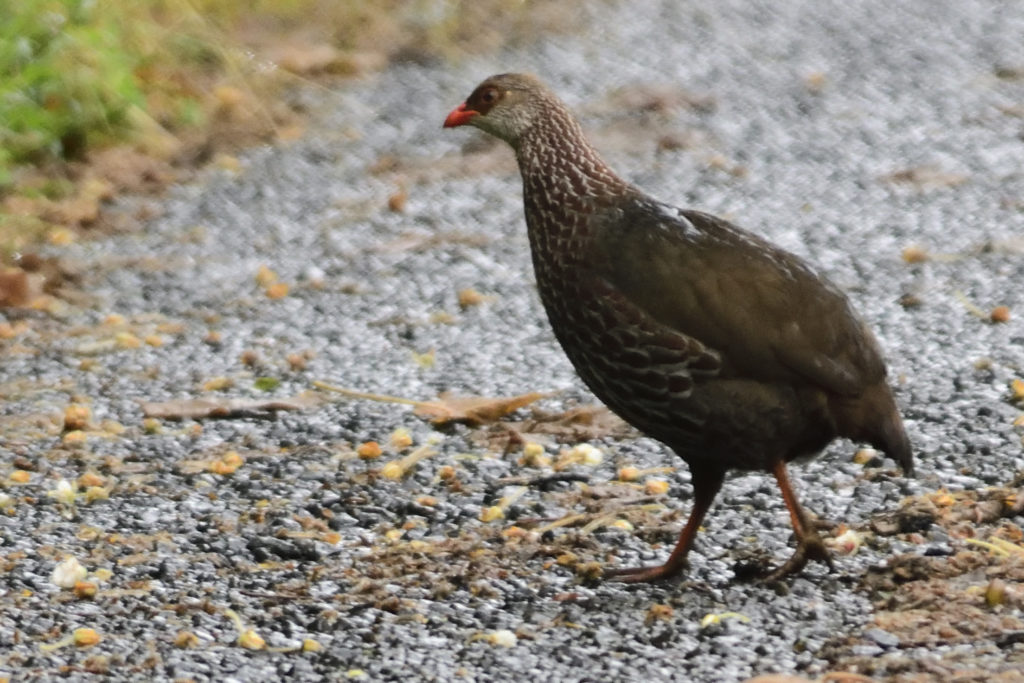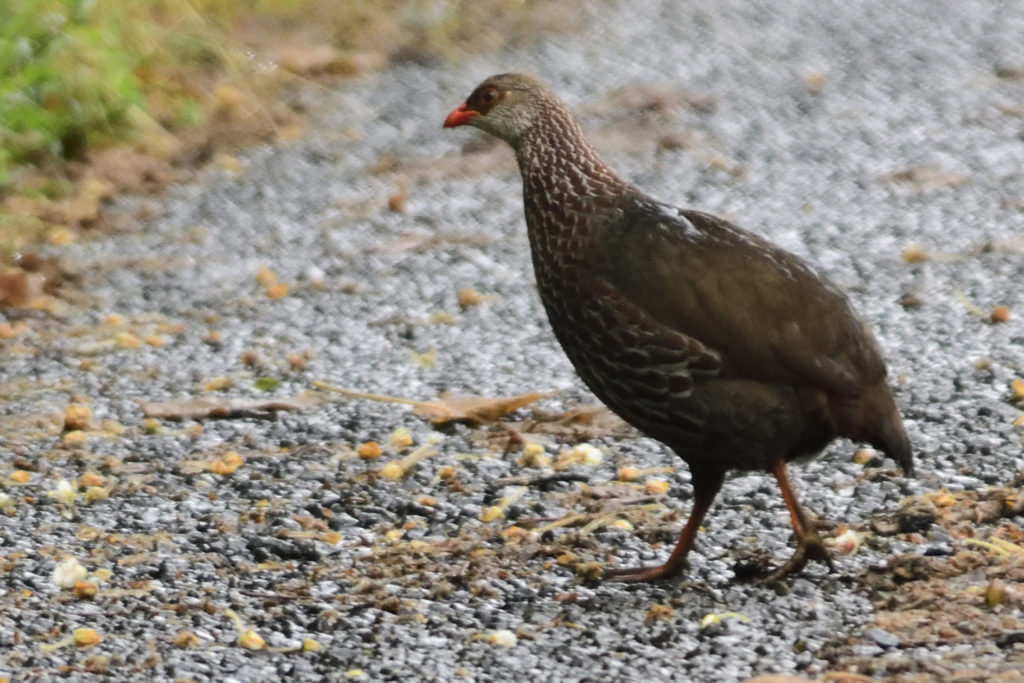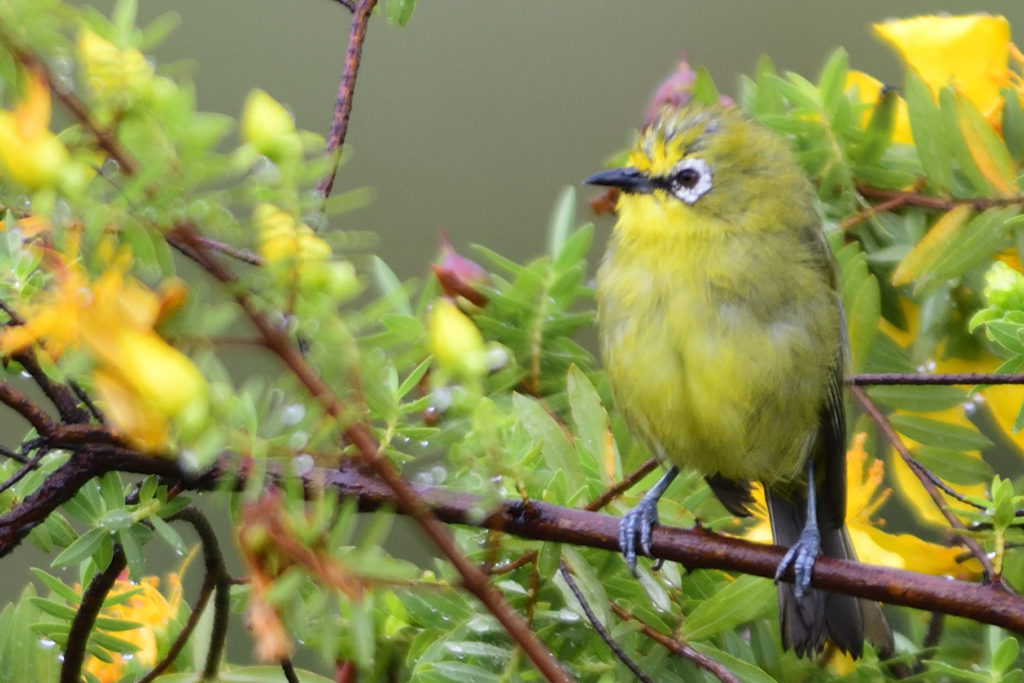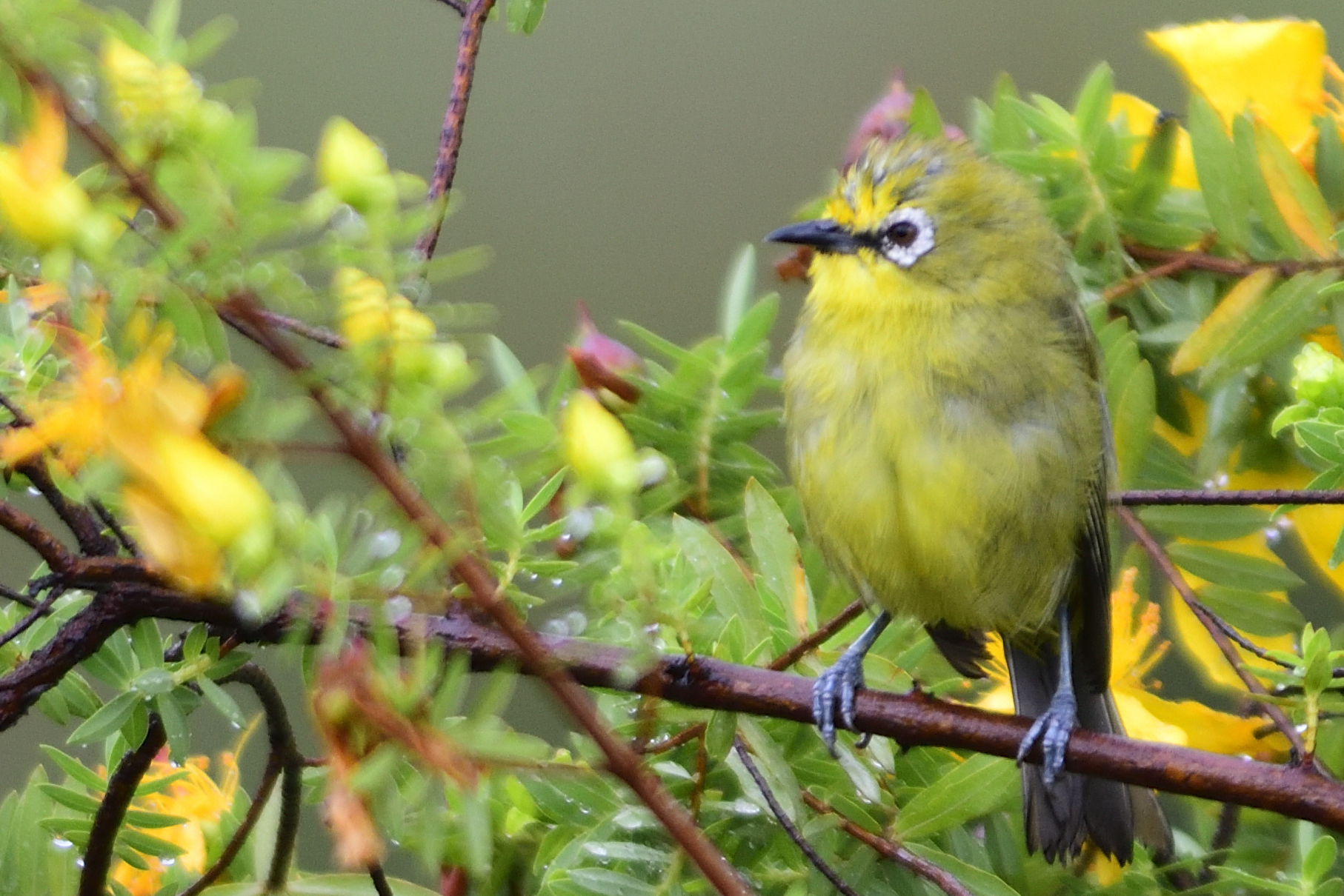 Included in the price: All transport, lodging, food, water, park fees and guide fees.
Not included: Flights and alcoholic beverages.